[widget id="vsmeetlistwidget-2″]
[widget id="meetup_event_list-3″]
Held by Asian Pacific Islander Queer Women and Transgender Community on 12 June 2020 7:00 PM
The 16th annual Queer Women of Color Film Festival, June 12-14, is just 3 weeks away!
Register now for your FREE tickets.
//qwocmap.z...Read More
---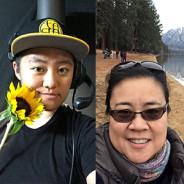 Congratulations to our 2018 APIQWTC scholarship awardees, Caroline and Lori Lee! Caroline is pursuing a B.A. in Human Biology with a concentration in community health policy at Stanford University. On campus, she has worked to increase the accessibility of mental health resources, both as a trained peer counselor and as co-director of the Mental Health & Wellness Coalition; off campus, she works with St. James' Infirmary, a free health clinic for sex workers in SF, to provide queer and trans-inclusive healthcare to underserved communities in the city. As a queer child of immigrants, Caroline has seen firsthand how the American healthcare system has failed and continues to fail marginalized communities, especially queer and trans communities of color; at the same time, however, she also has always recognized the knowledge and power these communities have (and have always had) to care for their own and be spaces of transformative healing in the face of systemic injustice. In the future, she hopes to pursue a degree in medicine in order to put herself in a position where she can provide compassionate and culturally-competent care to her communities, speak and act out against systemic queerphobia/trans-antagonism and racism within the medical institution, and fight to ensure these communities have the resources and power they need for lasting, sustainable healing. Lori Lee is a 3rd generation Chinese-American Lesbian is pursuing a doctorate in clinical psychology at the American School of Professional Psychology in Alameda. Lori Lee decided to make the scary leap of quitting gainful employment to return to school after many years working as a child protective social worker in San Francisco, serving communities of color, queer, disenfranchised, disabled and marginalized people including issues of child abuse, domestic violence, mental health issues, substance abuse, and low socioeconomic status. Lori Lee believes that life is too short and feels it's important to do things to bring joy to your life. Lori Lee believes that no matter how old you are it is never too late to go back to school and wants people to know that no matter your age it is important to take care of your mental health. Since belonging to the APIQWTC community for many many years (yes over 20!) Lori Lee is grateful for the scholarship and all the years of support, fun and lifelong friendships. Please DONATE to the Scholarship Fund today....
read more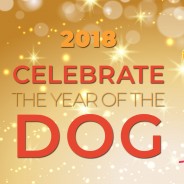 Happy Lunar New Year of the Earth Dog! Celebrate the new year with us at APIQWTC's 31st banquet! The banquet will be hosted at Cinnamon Tree in Oakland's Chinatown.
read more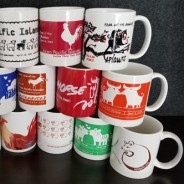 Winner Gets A FREE TICKET
+ $50 Honorarium
SUBMISSION DUE 3/11
read more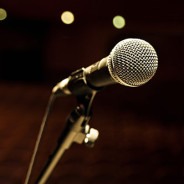 The Asian and Pacific Islander Queer Women and Transgender Community is looking for talent of all types to perform at our annual Lunar New Year banquet to be held on April 21, 2018.
read more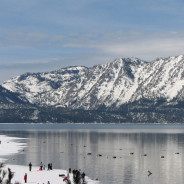 Whether you've been making the trek for years or have never seen snow before, please join us in South Lake Tahoe for a weekend of winterland fun. Skiing, snowboarding, snowshoeing, photographing, and "cabineering" (relaxing by the fireplace, cooking, eating, and playing games)… so many possibilities!
read more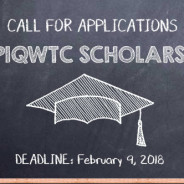 Current students in a certificate or degree-granting program as well as high school seniors and other future students about to matriculate into certificate or degree-granting program in summer 2018 or fall 2018 are eligible to apply.
read more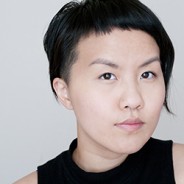 Congratulations to our 2017 APIQWTC scholarship awardees, Victoria Cheng and Renae Moua! Victoria Cheng is a radical person with strong beliefs in sustainability and justice. As a graduate student at UC Berkeley, Victoria studies energy systems controls and optimization in hopes that we, as a society, can achieve energy equity and energy sustainability in the near future. Outside of coursework and research, Victoria is an active and vocal advocate for womxn in STEM, LGBTQ+ rights, and racial equality, reminding and educating others about intersectional issues. Victoria is also one of the organizers for the Empowering Womxn of Color Conference, held annually in the spring at UC Berkeley. Renae Moua is a queer Hmong American womxn, artist, curator, writer and Ethnic Studies M.A. candidate at San Francisco State University (SFSU). She received a dual bachelor degree in Ethnic Studies and Sociology from UC San Diego in 2014. Now residing in San Francisco (Ohlone Territory), her current academic research concerns a close reading of oral narratives by queer and transgender Hmong American womxn who detail their connection to refugee and diasporic history. Since 2015, she has served as a trained domestic violence counselor and survivor advocate, and is currently the Assistant Director and Curator at SFSU's Associated Students' Art Gallery. She is passionate about educating womxn, queer, and non-binary people of color on the practice of DIY ethics and self-publishing as acts of resistance, placemaking, and healing. Through nurturing her various interests, she hopes to continue the life-long journey of centering the resistance and resilience of queer people of color and API communities. Please DONATE to the Scholarship Fund today....
read more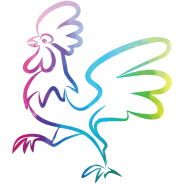 Happy Lunar New Year of the Fire Rooster! Celebrate the new year with us at APIQWTC's 30th banquet!
read more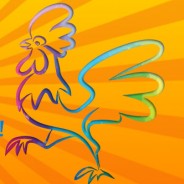 Happy Lunar New Year of the Fire Rooster!
The banquet will be hosted at Mission Rehearsal event space also known as "Sons of Italy" and "5051 Mission" in the Excelsior District of San Francisco.
Buy your tickets before they sell out!
read more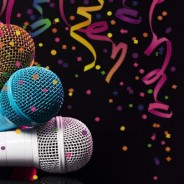 The Asian and Pacific Islander Queer Women and Transgender Community is looking for talent of all types to perform at our annual Lunar New Year banquet to be held in April 22, 2017 (San Francisco).
Submission Deadline – Sun. 2/19
read more