[widget id="vsmeetlistwidget-2″]
[widget id="meetup_event_list-3″]
Held by Asian Pacific Islander Queer Women and Transgender Community on 12 June 2020 7:00 PM
The 16th annual Queer Women of Color Film Festival, June 12-14, is just 3 weeks away!
Register now for your FREE tickets.
//qwocmap.z...Read More
---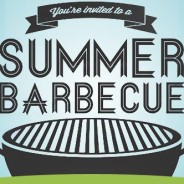 All ages welcome!
When: Sunday, Sept 14, 1pm to 4:30pm.
Where:  Dimond Park, 3860 Hanly Road, Oakland
read more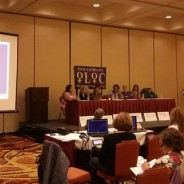 Last month, I went to the Old Lesbians Organizing for Change conference and spoke on the intergenerational panel. While I was very aware of being the youngest person, I was proud to impart some of my wisdom on the topic of …
Source: API Equality Northern California
read more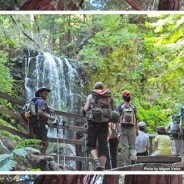 APIQWTC Camping trip, Aug. 15-17 at Big Basin Redwoods. Registration now open!
Make new friends! Toast marshmallows and share stories! Campfire games! Kids welcome! Dogs on-leash welcome!
read more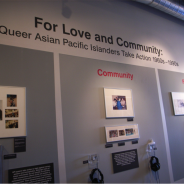 You are warmly invited to join APIQWTC and API Equality Northern California, and the Dragon Fruit Project, for a very special gathering . . . History Is Now An Intergenerational Celebration Tuesday, August 5, 7-9 pm   *FREE EVENT* LGBT History Museum, 4127 18th Street (near Castro), SF [Flyer for the August 5th event featuring the exhibit, History is Now. Photo shows the exhibit, with video screens of interviews from Helen Zia, Vince Crisostomo, and Crystal Jang, and pictures of transcribers placed above the screens.] We are planning a special evening with you at the perfect venue, the LGBT History Museum in the Castro!  (located near public transportation, ADA-accessible) * * RSVP below to join us for company, conversation, queer API history, sharing, food & fun!* * Click here to RSVP for the August 5 celebration!  [photo of the 2012 Dragon Fruit Project exhibit at the GLBT History Museum For Love and Community: Queer Asian Pacific Islanders Take Action 1960s – 1990s depicting the themes of Activism, Community, and Family with photographs, captions, and audio headphones] July 22, 2014 The Dragon Fruit Project is an intergenerational oral history project that explores queer Asian Pacific Islanders and their experiences with love and activism in the 1960s, 70s, 80s, and 90s. This is our history:  In 2012, Amy Sueyoshi and the volunteers of the Dragon Fruit Project put up the first ever Asian American & Pacific Islander exhibit at the GLBT History Museum, which showcased the history of AAPI queer women and transgender activists from the 1960s through the 1990's. In 2013, API Equality – Northern California collaborated with the Dragon Fruit Project to continue documenting LGBTQ API histories. Over 30 participants transcribed more than 60 hours of oral histories, filmed 10 videos, and catalogued dozens of stories. We also started having deeper intergenerational conversations. Learning about our histories became a catalyst for us to think critically about what it means to be LGBTQ and API in the past, present and future. On May 15, 2014, the Dragon Fruit Project mounted its 2nd Asian American & Pacific Islander exhibit at the GLBT History Museum. We're thrilled to celebrate the collective, community narrative we are leaving behind! * * * On August 5th, 2014, we will come together for an intergenerational celebration with community, special guests, and our Dragon Fruit Project exhibit at the GLBT History Museum! Click here to RSVP for the August 5 celebration! API Equality Northern California website:  //www.apiequalitync.org/2014/07/22/history-is-now/...
read more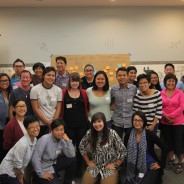 As I was walking to API Equality – Northern California's Dragon Fruit Transcribing Day (Special Edition), I was thinking in my head "Why am I doing this on my birthday?" I could have gone shopping, met up with some friends, …
Source: API Equality Northern California
read more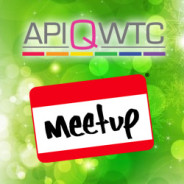 Sing Your Face Off!    ::   APIQWTC Karaoke Social (aka our July "Second Friday" Meetup) When: Friday, July 11, 6-8pm Where:  Pandora, 177 Eddy Street, San Francisco, 94102 Cost: between $3.50-$7 per person for 2 hrs, depending on total people (based on happy hour pricing) Transit: near Powell St BART Details:  private room rental for 2 hours // bar and food service onsite (separate fees apply) (We regret that this venue is non-ADA accessible.)   //pandorakaraoke.com/   For the first time ever, APIQWTC will be hosting a karoake social event!!  Here's your chance to come sing your heart out with your friendly APIQWTC family!  We will be renting 1-2 private rooms (depending on RSVPs), and we can unite in our love for this popular (Asian) pastime.     Since we need to reserve the room(s) with a deposit, we ask that you **RSVP to guarantee your spot** by Wednesday, July 9, 10pm so we can have a firm headcount for room reservations.   – If you decide to join after this date, participation will be on a space available basis (we can have up to 15 people per private room).   RSVP to: *protected email*   If your work/travel situation allows, please arrive on time to make the most of the 2 hour private room rental.   If 2 hours just isn't enough for your singing pleasure, you can continue after our "official" time in the open lounge area after 8pm.  The open lounge karaoke is free.   Get your favorite tunes ready and start practicing in the shower now!  See you...
read more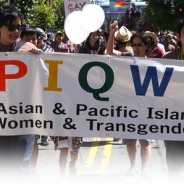 APIQWTC is going to be collaborating with API Equality – Northern California this summer to participate in SF Pride weekend! Friday, June 27, 2014 at 6 pm  TRANS MARCH Where:  On 20th St. and Dolores St. (at the corner of Dolores park) Contact: Sammie (818) 632-3975 Bring sunblock, a jacket, and water. We're going to have the APIQWTC banner and the API Equality – Northern California banner! Sunday, June 29, 2014 10:30 am – 3 pm  SF PRIDE FESTIVAL BOOTH, Civic Center Join us at our booth by the API Pavilion/Stage on POLK and TURK! We'll be having conversations with Pride participants about the Dragon Fruit project and the importance of our stories, while also working to honor the legacies and struggles of those who laid the groundwork of this movement. A 30 minute training will be included. HAPPY...
read more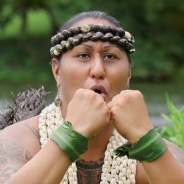 Love watching queer API movies?   It's showtime this month! APIQWTC is proud to be a Community Partner and the community co-presenter for two special films at this year's FRAMELINE 38 LGBTQ Film Festival: KUMU HINA (Sunday, June 22, Castro Theater)   //ticketing.frameline.org/festival/film/detail.aspx?id=3257&FID=51 Expected to attend: Director/Producer Dean Hamer, Director Joe Wilson, Producer Connie Florez, and Subject Hinaleimoana Wong-Kalu       Kumu Hina is a powerful film about the struggle to maintain Pacific Islander culture and values within the westernizing society of modern day Hawai'i. It is told through the lens of an extraordinary Native Hawaiian woman who is both a proud and confident mahu, or transgender person, and an honored and respected kumu, or teacher, cultural practitioner, and community leader.  (see fuller description at the link above) REALNESS & REVELATIONS (Friday, June 20, Roxie Theater) //ticketing.frameline.org/festival/film/detail.aspx?id=3170&FID=51 From taboo-smashing LA homeboys with hearts of gold, to brown girls navigating coming out, this collection of shorts features QTPOC folks keeping it real with fierce love and surprising truths. Redefining philanthropy, Rad Queers: Payasos L.A. offers an intimate glimpse into a group of gay Latino men who wear clown make-up, go-go dance at leather bars, and try to make the world a better place. Secrets & Toys is a sexy, delightful short film about a mother and daughter who discover each other's secrets through a comedy of errors. Happy Birthday Cindy Wei follows 15-year-old school underdog Cindy Wei as she takes her first steps towards overcoming her lack of cultural identity. With an explosive personality and edgy rhymes, Cakes Da Killa: No Homo is ready to take the world by storm! Cheryl Dunye's provocative Black Is Blue is a look at a stealth security guard who has struggled to make his insides match his outside. A gay Latino barber in a macho Brooklyn hood secretly falls in love with a handsome stranger in Barrio Boy. In the beautifully lensed Lit, queer twentysomethings Eva and Jessie (performance artist D'Lo) meet at a bar at last call and embark on a late night odyssey around San Francisco. The full Frameline38 schedule, and the Festival website is live: //ticketing.frameline.org/festival/ See you at the movies! FRAMELINE 38 is on Twitter and Facebook:  @FramelineFest  ...
read more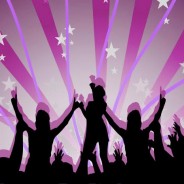 The 10th annual Queer Women of Color Film Festival celebrates a Decade of Love! with 32 new films fully captioned, and a Festival Focus, "Re-Generation" From young girls budding with power, to the first bloom of desire, to the monumental strength of queer refugees, these films sow seeds of fearless resistance!  APIQWTC is proud to co-sponsor this one-of-a-kind showcase of queer API talent including many individual filmmakers from our local community The Festival runs this weekend, from Friday to Sunday, at the Brava Theater in SF.  See all the details, including film showtimes and descriptions, the festival trailer, and more at: //qwocmap.org/festival               ...
read more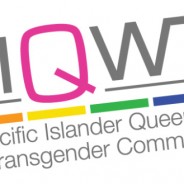 We wantYOU to be part of our SF Pride booth fun and outreach! APIQWTC will be sharing a street fair booth on Sunday, June 29, with API Equality Northern California (thanks APIENC!) and we are looking for a few good volunteers to be at our booth for 1 or 2 hour shifts. Why volunteer? It makes for a very rewarding Pride experience, gives you the chance to meet wonderful folks (other volunteers, including the awesome summer interns of APIQWTC and APIENC, as well as the public), and you get a front row seat to all the goings on by the API Stage at SF Pride in the Civic Center area. This year our booth outreach will focus on the Dragon Fruit Project and gathering booth visitors' perspectives about what queer API history means to them.  Be more than just a Pride spectator, devote a bit of your time at SF Pride to this fun and very meaningful project! If interested, email *protected email* and we will get back to you! HAPPY...
read more