[widget id="vsmeetlistwidget-2″]
[widget id="meetup_event_list-3″]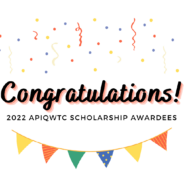 The APIQWTC Scholarship Committee is proud to announce the 2022 Scholarship Recipients: Mai Tran and Nuriel Cahigas! Please join us virtually to celebrate and congratulate our awardees! Tuesday, June 21, 2022 from 6:30-7:00pm PDT
read more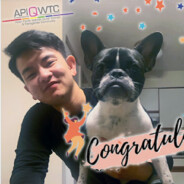 The APIQWTC Scholarship Committee is proud to announce the 2021 Scholarship Recipients:
Thao Nguyen and Anna Schneider
Thanks to those who joined us virtually to celebrate on 6/30/21 [Watch Video]
read more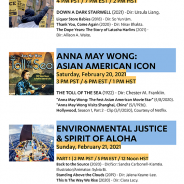 APIQWTC is a Community Partner for this 2-weekend film festival. UCLA Asian American Studies Center 2021 Film Festival (Presented by UCLA Asian American Studies Center and UCLA Film & Television Archive). Films Festival Schedule WEEKEND 1: February 19-21, 2021 WEEKEND 2: February 26-28, 2021 More info, please visit:  UCLA AASC 2021 Film Festival | AASC All programs are free, but require RSVP. All programs are free, but require RSVP. All of the RSVP links are on this website. Weekend 1 Complexities of Race Friday, February 19, 2021 4 PM PST / 7 PM EST / 2 PM HST DOWN A DARK STAIRWELL (2021) -Dir: Ursula Liang....
read more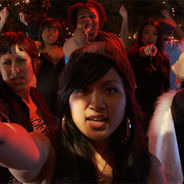 Exciting news!!! As a Community Partner, APIQWTC invites you to partake and watch this LGBTQ+ program online: VISIONS OF FIRE:  LGBTQ+ VOICES, UCLA Asian American Studies Center 2021 Film Festival Saturday, 2/27 at 3pm PST Let's show our support for queer filmmakers. Thanks to those who have joined us to watch screenings. All programs in this festival are free, and RSVP is required. More info about other films in the film festival: http://www.aasc.ucla.edu/filmfest/2021 For more information: For more information: https://www.cinema.ucla.edu/events/2021/02/27/visions-of-fire-lgbtq-voices See below for a quick...
read more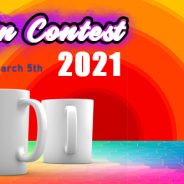 Mug Art Commission! 2021 – Calling all illustrators, designers, artists! APIQWTC is looking for artwork for the Year of the Ox & Water Buffalo Lunar New Year mug.  Please submit your design by March 5th.
read more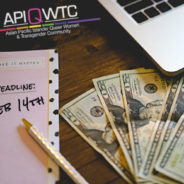 CALL FOR APPLICATIONS – Current students in certificate or degree-granting program, as well as high school seniors, and other future students about to matriculate into a certificate or degree-granting program in Summer 2021 or Fall 2021 are eligible to apply.
read more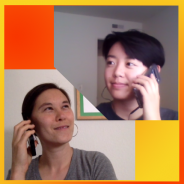 As we organize mutual aid networks, workshop series, and community-based research projects, we know how important it is to reflect on our experiences. Over the course of the next few weeks we'll be launching a four-part series entitled, "Organizing in the time of COVID-19: A Reflection Series from APIENC". Stay tuned for more!
read more
The APIQWTC Scholarship Committee is proud to announce the 2020 Scholarship Recipients:
Madhvi Trivedi-Pathak and Hana Kadoyama
Many of us have gathered on 7/1/2020 virtually to celebrate and congratulate our awardees!
Click Here and watch the recording of our 🏳️‍🌈 celebration!
read more
For over 30 years, we've celebrated our community together at our annual lunar new year banquet. This year, the APIQWTC leadership committee (known as the "Big Circle Committee") has chosen to pause, and make 2020 a gap year for the banquet.
read more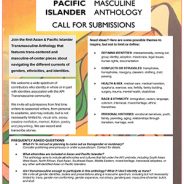 Come to the 12th Annual QACON (Queer and Asian Conference) May 3-5, 2019 @ UC Berkeley
Join This Workshop: API Transmasculine Anthology | Join the Rice Bowl: Telling our Stories & Creating Our Art
1:50pm – 3:05pm at 109 Dwinelle Hall (Saturday, 5/4/19)
read more