[widget id="vsmeetlistwidget-2″]
[widget id="meetup_event_list-3″]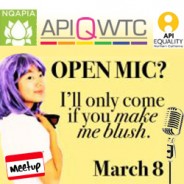 Wanna make me blush? Want other people to make you blush? Well here's your chance. APIQWTC's 2nd FRIDAYS, API EQUALITY -NC, and NQAPIA are coming together for our first open mic collaboration!!!! All audiences are welcomed. If you would like to perform, please send your NAME and PERFORMANCE piece to Betty Cao, LOCATION: 17 Walter U Lum Place San Francisco, CA 94108  [map] (ADA ACCESSIBLE) DATE & TIME: Friday, 3/8 from 6-8pm! Free admission! —- about us —– APIQWTC seeks to build an infrastructure to bring local API queer groups together to socialize,...
read more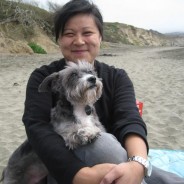 WHEN?….12-2pm Feel free to bring a lunch or snacks.  Doggie treats will be provided! WHERE?…….Point Isabel Regional Shoreline is part of East Bay Regional Park District, located just past the Costco in Richmond, that permits off-leash activity. * MEET at MUDPUPPY'S TUB & SCRUB which is next to the Point Isabel Regional Shoreline parking lot. 1 Isabel Street, Richmond, CA 94530 If you are running late call or text us and we'll tell you where in the park we've settled. The Point Isabel Regional Shoreline is ADA-accessible (paved and dirt paths, restrooms).  You can find out more...
read more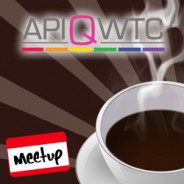 Our next Meetup is tomorrow 2/8, from 6-8 pm, at the venerable old-school Muddy Waters in San Francisco, just one block from 16th St. BART! See you there! We'll take over the back area of the cafe! If the cafe gets too full, and we have to change location at the last-minute, call Joanne for the new location at (510) 495-0996 for the newest update! Muddy Waters, 521 Valencia (betw. 16th & 17th Sts), San Francisco, 94110 Phone (415) 863-8006  **note, this is a cash-only place** ADA-accessible. Do you want to find out about upcoming APIQWTC events, learn how to get involved, or just hang out with old and new...
read more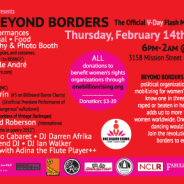 APIQWTC is co-sponsoring… RISE BEYOND BORDERS at EL RIO! Date: Thursday, February 14th, 2013 Where: El Rio 3158 Mission St. SF 94110 (415) 282-3325 When: 6pm – 2am What: Rise Beyond Borders: The Official V-Day Flash Mob After Party in San Francisco. $3-$20 suggested donation. All proceeds benefit onebillionrising.org. for more information. URL: http://www.onebillionrising.org/page/event/detail/startarising/wrq7 This V-Day, unite with One Billion Women all over the world to Strike, Dance and Rise against Gender Violence!!! RISE BEYOND BORDERS is a coalition of political organizations...
read more

A PIQWTC is proud to award Christine Pan a scholarship to pursue her graduate degree in the Master of Fine Arts Program at the California College of the Arts in San Francisco. APIQWTC recognizes and supports her efforts in producing groundbreaking creative work as a visual artist, writer, activist, and cultural producer. Through her work, Christine is a visionary leader in promoting API queer women and transgender voices and visibility. She is the creator and founder of The Visibility Project, a photography and video community-based project that brings together community members, organizations, activists, and...
read more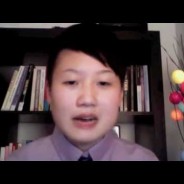 Wen Liu and Estelle Davis have won this year's APIQWTC scholarships. Congratulations to both for their impressive accomplishments! Wen  Liu is a queer Taiwanese community organizer and graduate student in  the Social-Personality Psychology Ph.D. Program at the City University  of New York, Graduate Center. As an undergraduate at University of  Washington, Wen co-founded  the Queer People of Color Alliance, Youth for Middle East, and Chinese  Speaking Queers. Wen additionally worked as a programming coordinator at  Q Center, the LGBT resource center, advocating particularly for queer  students of color.  Wen...
read more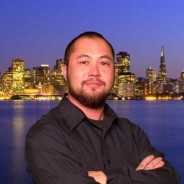 September 4, 1964 ― December 22, 2012
MEMORIAL WEEKEND
Celebration of Christopher's Life
SAT FEB 2 | San Francisco
Healing & Release Ceremony
SUN FEB 3 | Berkeley
In a wonderful display of unconditional support and an outpouring of love, many of us have come together to organize a memorial weekend that will celebrate and honor the life and legacy of Christopher Lee. On Saturday, February 2nd, we will hold a celebratory gathering at El Rio. This will be followed by a Healing & Release Ceremony on Sunday, February 3rd at the Center for Transformative Change in Berkeley.
Please join us for this memorial weekend as we honor, celebrate and send Christopher off in a loving and powerful way.
read more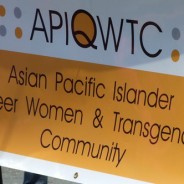 Check out our list of upcoming events, and come on out and have fun with us. Don't forget that we have a monthly meetup on second Friday of every month.
read more
CALL FOR PERFORMERS:  Can you belt a tune? Dance on your toes? Walk on water? If you are a poet, magician, comedian, dancer, or an artist, we want YOU! The Asian Pacific Islander Queer Women and Transgender Community is looking for talent of all shapes, sizes, and ages to perform at our annual Spring banquet on April 20th, 2013 in Oakland. Every year, we have over 300 community members attend, including those of family, children, lovers, and friends. It is a great time to come together to enjoy each others company as well as our talented members of the community. Priority will be given to queer women and transgender...
read more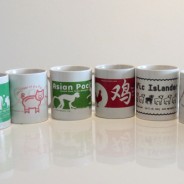 Deadline for submissions: January 18, 2013 Submit your Year of the Snake Mug Design for the upcoming APIQWTC Lunar Banquet. Imagine, your mug could touch the lips of hundreds of API queers! Send us your mug design (or sample graphic design work). For design specs and other contest details, please contact . Final design will be selected my the Banquet Committee
read more