[widget id="vsmeetlistwidget-2″]
[widget id="meetup_event_list-3″]
Held by Asian Pacific Islander Queer Women and Transgender Community on 12 June 2020 7:00 PM
The 16th annual Queer Women of Color Film Festival, June 12-14, is just 3 weeks away!
Register now for your FREE tickets.
//qwocmap.z...Read More
---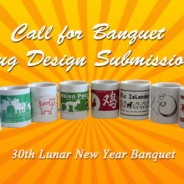 <b>Calling all artists!!!</b> APIQWTC is looking for artwork for the 30th Lunar New Year Banquet mug (given to every person attending the event)! Poster artists, street artists, illustrators, graphic designers, painters, woodblock artists, screen printers, etc. You know who you are!!
Show your talent! Make multiple submissions, let your artistic friends know!
read more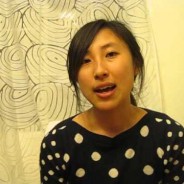 Congratulations to our 2016 APIQWTC scholarship awardees, Tracy Zhao and Lauren! Tracy Zhao is pursuing a Master's degree in Asian American Studies at UCLA. She received her B.A. from Pomona College, where she majored in Asian American Studies and Psychology. As an undergraduate, she was inspired by radical mentors and ethnic studies classes to participate in student activism around workers' rights, sexual assault, students of color coalitions, and queer and Asian American student groups. After moving to Los Angeles, Tracy has worked with many progressive coalitions and community groups, including Summer Activist Training and API Equality-LA. Through her academic and community work, she hopes to build strong coalitions among queer and trans APIs, immigrants, and people of color. In her spare time, Tracy helps the Free Radicals collective maintain the website www.freerads.org, a resource dedicated to critically examining science and its role in social justice. Lauren is pursuing a Master's in Social Work at the University of California at Berkeley with a concentration in Community Mental Health. After graduating with a BA in Ethnic Studies and Asian American Studies from UC Berkeley, she participated in Public Allies Silicon Valley/San Francisco, which placed her at a non-profit where she provided case management services for formerly incarcerated, homeless, and low-income residents of Richmond and Contra Costa County. Two summers ago, Lauren participated in the Seeding Change Fellowship Program for Asian American Organizing and Civic Engagement, where she learned about community organizing and worked on grassroots community campaigns at the Chinese Progressive Association in San Francisco Chinatown. Afterward, she continued working at CPA as the coordinator for their queer youth program, Gender Sexuality Diversities and facilitated a weekly space for queer, questioning, and ally Asian youth.  Lauren hopes to provide healing-centered mental health support for young people of color, supporting them toward finding their own liberation from trauma and toward becoming agents of change in their communities. Please DONATE to the Scholarship Fund today....
read more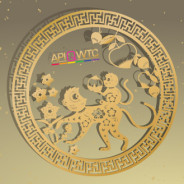 Date:  Evening of 4/16/2016
Where:  Oakland Asian Cultural Center (OACC), accessible by 12th St City Center BART
In Special Celebration of
the Women of Trikone's 30th Anniversary
read more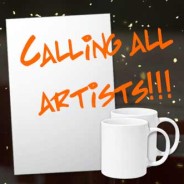 Calling all artists!!! Poster artists, street artists, illustrators, graphic designers, painters, woodblock artists, screen printers, etc. You know who you are!!
APIQWTC is looking to support and recognize a local artist within our community via the first annual Lunar New Year banquet poster!
read more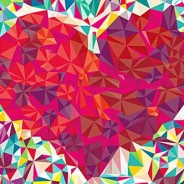 Is your art heart brimming over? Do you have a talent you would like to share? Can you mesmerize with magic? Dazzle with dance? Fascinate with your flow? Do you love delivering fun and positive experiences to an audience?
Perform at APIQWTC's 2016 Lunar New Year Banquet!
read more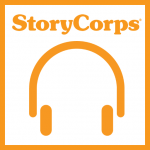 Through our partnership with StoryCorps, Dragon Fruit Project interviewers and storytellers have come together to share stories of love, struggle, identity, and activism. Check out some of our interviewer's reflections on the experience, and hear about why they think storytelling …
Source: API Equality Northern California
read more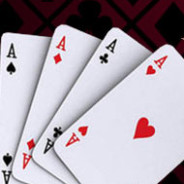 It's that time of year again!
The leaves change their colors, there's a cool chill in the air and that wool sweater you haven't worn since last winter gets to stretch its legs! And just as you get ready to eat a handful of candy corn, you get that inkling of a thought….
read more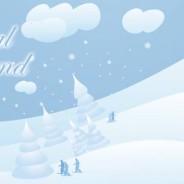 Saturday 1/16/16 – Monday 1/18/16 – Love Tahoe long-time? First-timer? Either way, find your magical winterland fun with us — whether it's skiing, boarding, photo-taking, snowshoeing, snowperson-building, or "cabineering" (cozy-cabin-relaxing, cooking, eating, games-playing)! Don't miss out on this special weekend!
read more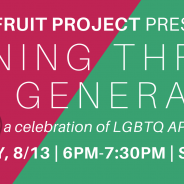 What does it mean to listen to each other? What does it mean to communicate across generations? To explore these questions, the Dragon Fruit Project is putting on a collaborative series on Intergenerational Conversations. From August 12 to August 15 …
Source: API Equality Northern California
read more
Congratulations to our 2015 APIQWTC scholarship awardees, Bo Luengsuraswat and Sammie Wills! Bo Luengsuraswat is pursuing a Master of Fine Arts in Comics at the California College of the Arts in San Francisco. He received his Master of Arts in Asian American Studies with a concentration in Gender Studies at UCLA where he graduated summa cum laude. His Master's thesis examined the artistic production by Asian American FTM transgender artists. Bo's comics, cover art, interviews, creative and non-fiction writings, articles and reviews have been featured in many publications. His exhibitions, performances, and film screenings have been seen internationally in Cuba and Switzerland as well as Philadelphia, Los Angeles, and San Francisco. Bo's areas of research include critical ethnic studies, feminist studies, queer & transgender studies, popular culture, and comics studies. Born and raised in Thailand, Bo immigrated to the U.S. in 2003. In addition to attending school, writing, and doing research, Bo also started a small food business called Medina-Huang Kitchen which produces and distributes homemade peanut sauce. Bo looks forward to turning his passion for comics and illustration into a full-time career. Through his work, he looks to make a difference within the queer and trans of color communities and push the boundaries of 'LGBT' comics and representations. His work can be viewed on his website at //thirteenzero.carbonmade.com/. Sammie Wills is pursuing a B.A. degree in Comparative Studies in Race and Ethnicity with a Minor in Education at Stanford University. Sammie also works as the Program Assistant at API Equality – Northern California, where she started as an intern in the Summer Internship Program. At API Equality, she co-founded the Communications Committee, served on the Leadership Team, and compiled curriculum to train young leaders on community organizing skills. Her senior honors thesis documents an oral history of API Equality – Northern California and aims to examine how the organization has changed over time. Currently, Sammie is a Board Member for the Stanford Asian American Activism Committee where she launched a long-term oral history project 'Tracing Movements' to document the immigration stories of Asian Pacific Islanders and rallied students to start a campaign focused on the need for faculty diversity. Sammie has served as the Executive Editor for Stanford STATIC, a progressive publication, and was the Kababayan Co-Chair of the Stanford Pilipino American Student Union. While at Stanford, she was also an Instructor for the course entitled 'Revolution and the Filipino Diaspora'. As a mixed-race Filipina student, Sammie is committed to highlighting the narratives of the LGBTQ API community in her school work, through her activism, and with her organizing. Please DONATE to the Scholarship Fund today....
read more