[widget id="vsmeetlistwidget-2″]
[widget id="meetup_event_list-3″]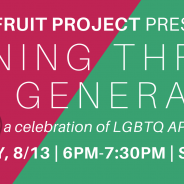 What does it mean to listen to each other? What does it mean to communicate across generations? To explore these questions, the Dragon Fruit Project is putting on a collaborative series on Intergenerational Conversations. From August 12 to August 15 …
Source: API Equality Northern California
read more
Congratulations to our 2015 APIQWTC scholarship awardees, Bo Luengsuraswat and Sammie Wills! Bo Luengsuraswat is pursuing a Master of Fine Arts in Comics at the California College of the Arts in San Francisco. He received his Master of Arts in Asian American Studies with a concentration in Gender Studies at UCLA where he graduated summa cum laude. His Master's thesis examined the artistic production by Asian American FTM transgender artists. Bo's comics, cover art, interviews, creative and non-fiction writings, articles and reviews have been featured in many publications. His exhibitions, performances, and film...
read more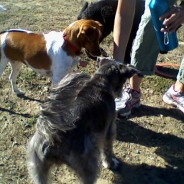 It's BAAACCK !!   Because they were so CUTE last year… Calling all Pets of APIQWTC! Are you a cat, dog, bird, bunny, or other cutie patootie, feeling left out of the Banquet (even if you're a Sheep/Goat)? Here's your chance to make a splash at the event anyway! — and support APIQWTC's annual fundraiser too, which benefits APIQWTC scholarships, ongoing activities, and our 2015 beneficiary, QueeRoc. Be featured on the APIQWTC Pets Pages in the Banquet Program! You will gain a measure of fame and a lot of "awww"'s! There will be 3-4 pets featured per Pets Page in...
read more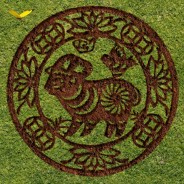 APIQWTC would like to invite you to celebrate the lunar new year at our 28th Anniversary Spring Banquet. Come see old friends and make new ones. The food and performances are going to be fabulous!!!
read more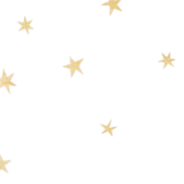 Are you a performer? Can you belt out a tune? Dance your heart out? Do you love delivering fun and positive experiences to an audience? The Asian Pacific Islander Queer Women and Transgender Community is looking for talent of all shapes and sizes to perform at our annual Spring banquet.
read more
To encourage use of public transportation and lessen use of fossil fuel, APIQWTC is offering free rides from Civic Center BART to House of Banquet on Clement St. Pick up times from Civic Center BART will be arranged individually in the hopes of having a full car. If you need a ride to HOB, please contact Caresse at: 415-640-9652 Please let me know by 3pm Saturdayif you need a ride to the banquet. If you need a last minute ride, please text. Please let me know what time you would like to be picked up from BART and how many people.  No need to coordinate rides from the banquet back to BART. That can...
read more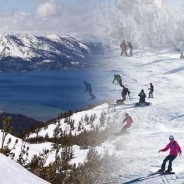 *APIQWTC's Annual South Lake Tahoe Trip!* Saturday 1/17/15 – Monday 1/19/15 (two nights over the Martin Luther King Jr. holiday weekend) Richardson House Camp Richardson,  South Lake Tahoe Love Tahoe long-time? First-timer?  Either way, find your magical winterland fun with us — whether it's skiing, boarding, photo-taking, snowshoeing, snowperson-building, or "cabineering" (cozy-cabin-relaxing, cooking, eating, games-playing) ! Don't miss out on this special weekend! There is room for 20 people at our reserved mega-cabin, the marvelous Richardson House at historic Camp...
read more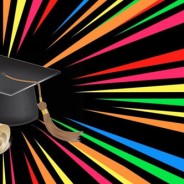 APIQWTC SCHOLARSHIP DEADLINE: February 12, 2015 AWARD OVERVIEW APIQWTC (Asian Pacific Islander Queer Women and Transgender Community) is an organization in the San Francisco Bay Area providing support and community for nearly 800 queer Asian and Pacific Islander individuals. The APIQWTC scholarship supports queer API women and transgender people in their pursuit of technical/professional training or higher education. The scholarship hopes to recognize those who are active in the community and encourage future leaders.  APIQWTC will be awarding scholarships of $1000 to two Asian/Pacific Islander lesbian, bisexual, or...
read more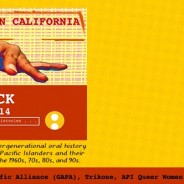 Wikipedia is one of the most visible and widely used resources for information. We are thrilled to invite you to Dragon Fruit Project's first ever Wiki Hack! For the past year and a half…
read more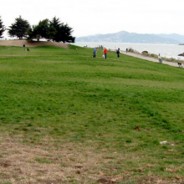 APIQWTC Doggie Play Date Saturday, October 18, 11 am – 1 pm at Point Isabel (off-leash fun!) Everyone welcome — even if you don't have a dog, come and hang out! (and do your Costco shopping afterwards 🙂 ) Feel free to bring a lunch or snacks. The Sit & Stay Cafe there also serves coffee, sandwiches, soup, etc.  Doggie treats will be provided! * MEET at MUDPUPPY'S TUB & SCRUB next to the Point Isabel Regional Shoreline parking lot. 1 Isabel Street, Richmond, CA 94530 (just past the Costco in Richmond)  If you are running late, call or text us at (510)684-0306 and we'll tell you...
read more