[widget id="vsmeetlistwidget-2″]
[widget id="meetup_event_list-3″]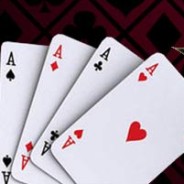 SAVE THE DATE! October 31 is … APIQWTC's Annual Halloween Hold'Em No Tricks, Just Treats!  and Games and More…. Have a happening Halloween with APIQWTC! WHEN: Friday, October 31, 6-9 pm WHERE: 17 Walter U Lum Place (on Portsmouth Square), @ API Equality Northern CA offices ADA accessible. Accessible from BART and Muni. FREE event, donations appreciated. All ages, allies and friends are welcome! We'll have mahjong, poker, board games, pumpkin carving … and prizes for costumes. Snacks and drinks provided.  We also hope to show our 2014 Banquet highlights video. … SEE YOU...
read more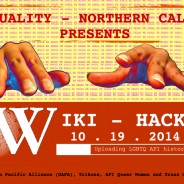 Wikipedia is one of the most visible and widely used resources for information. However, there is a sparsity of queer API histories on Wikipedia, limited both in detail and in the number of entries. Thus, we are thrilled to invite …
Source: API Equality Northern California
read more
All ages welcome!
When: Sunday, Sept 14, 1pm to 4:30pm.
Where:  Dimond Park, 3860 Hanly Road, Oakland
read more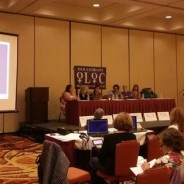 Last month, I went to the Old Lesbians Organizing for Change conference and spoke on the intergenerational panel. While I was very aware of being the youngest person, I was proud to impart some of my wisdom on the topic of …
Source: API Equality Northern California
read more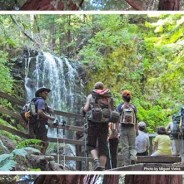 APIQWTC Camping trip, Aug. 15-17 at Big Basin Redwoods. Registration now open!
Make new friends! Toast marshmallows and share stories! Campfire games! Kids welcome! Dogs on-leash welcome!
read more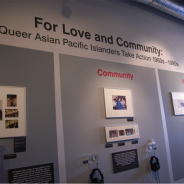 You are warmly invited to join APIQWTC and API Equality Northern California, and the Dragon Fruit Project, for a very special gathering . . . History Is Now An Intergenerational Celebration Tuesday, August 5, 7-9 pm   *FREE EVENT* LGBT History Museum, 4127 18th Street (near Castro), SF [Flyer for the August 5th event featuring the exhibit, History is Now. Photo shows the exhibit, with video screens of interviews from Helen Zia, Vince Crisostomo, and Crystal Jang, and pictures of transcribers placed above the screens.] We are planning a special evening with you at the perfect venue, the LGBT History Museum in the...
read more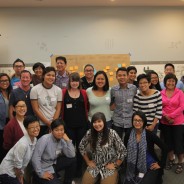 As I was walking to API Equality – Northern California's Dragon Fruit Transcribing Day (Special Edition), I was thinking in my head "Why am I doing this on my birthday?" I could have gone shopping, met up with some friends, …
Source: API Equality Northern California
read more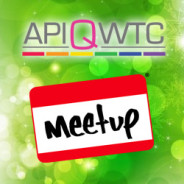 Sing Your Face Off!    ::   APIQWTC Karaoke Social (aka our July "Second Friday" Meetup) When: Friday, July 11, 6-8pm Where:  Pandora, 177 Eddy Street, San Francisco, 94102 Cost: between $3.50-$7 per person for 2 hrs, depending on total people (based on happy hour pricing) Transit: near Powell St BART Details:  private room rental for 2 hours // bar and food service onsite (separate fees apply) (We regret that this venue is non-ADA accessible.)   SING. DRINK. DANCE.   For the first time ever, APIQWTC will be hosting a karoake social event!!  Here's your chance to come sing your heart out with your...
read more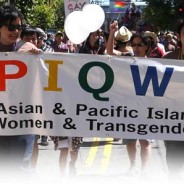 APIQWTC is going to be collaborating with API Equality – Northern California this summer to participate in SF Pride weekend! Friday, June 27, 2014 at 6 pm  TRANS MARCH Where:  On 20th St. and Dolores St. (at the corner of Dolores park) Contact: Sammie (818) 632-3975 Bring sunblock, a jacket, and water. We're going to have the APIQWTC banner and the API Equality – Northern California banner! Sunday, June 29, 2014 10:30 am – 3 pm  SF PRIDE FESTIVAL BOOTH, Civic Center Join us at our booth by the API Pavilion/Stage on POLK and TURK! We'll be having conversations with Pride participants...
read more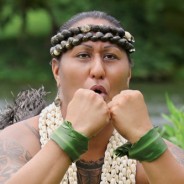 Love watching queer API movies?   It's showtime this month! APIQWTC is proud to be a Community Partner and the community co-presenter for two special films at this year's FRAMELINE 38 LGBTQ Film Festival: KUMU HINA (Sunday, June 22, Castro Theater)   http://ticketing.frameline.org/festival/film/detail.aspx?id=3257&FID=51 Expected to attend: Director/Producer Dean Hamer, Director Joe Wilson, Producer Connie Florez, and Subject Hinaleimoana Wong-Kalu       Kumu Hina is a powerful film about the struggle to maintain Pacific Islander culture and values within the westernizing society of modern day...
read more