[widget id="vsmeetlistwidget-2″]
[widget id="meetup_event_list-3″]
Held by Asian Pacific Islander Queer Women and Transgender Community on 12 June 2020 7:00 PM
The 16th annual Queer Women of Color Film Festival, June 12-14, is just 3 weeks away!
Register now for your FREE tickets.
//qwocmap.z...Read More
---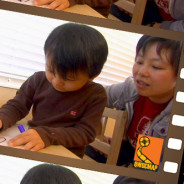 Excited for PRIDE month? Do you love attending all those LGBTQ film festivals? Do you miss hanging out with APIQWTC folks?? Well… (in lieu of June's Second Friday) YOU'RE INVITED TO APIQWTC MOVIE NIGHT!!! What: Special screening of Family Blessings*  When: Saturday, June 21, 5-7 pm Where: 1590 Bryant St. SF  (Sports Basement Community Room, next to bike and snow department)    **SPECIAL** SHOP at Sports Basement on this day, tell them you're with APIQWTC and you'll get 10% off. In addition 10% of the proceeds will go back to the community. What a deal!!!  *Family Blessings, a QWOCMAP production, features LGBTQ People of Color and their families.  The film follows queer API women as they discuss the creation of the families and offers compelling insights into how queer mothers and parents raise their children while maintain strong API values and traditions. It is one of the rare films that features queer API women of different ethnicities and nationalities.  BONUS: Participants of the film will be present for a special Q&A!   You'll also have a chance to meet the fabulous summer interns from APIQWTC and API Equality Northern California! Refreshments will be provided.     Hope to see you there!      ...
read more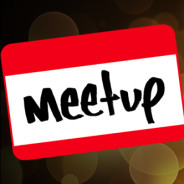 ** Thanks Everyone for a super-fun night of Mexican food and ping-pong in Alameda!  We took over the club, literally — with folks of all ages and skill levels, we witnessed heroic matches and hilarious moments!   As some attendees said, it was well worth the drive to the Island.  Yes folks we will have to repeat Ping-Pong Night sometime.   See you at the next Meetup! ** Celebrate the start of the weekend with us in Alameda!  This is gonna be FUN!! APIQWTC's next Monthly Meetup is Friday, May 9th! Please join us for our upcoming "SECOND FRIDAY" – a monthly meetup hosted by APIQWTC. Our first Meetup on the "Island"! Can't get enough of seeing each other after that wonderful banquet? Meet us in Alameda at Acapulco for drinks and tasty Mexican food. Afterwards, we'll head to the Alameda Table Tennis Club to play some ping pong! Come hear about upcoming APIQWTC events, learn how to get involved, and hang out with new and old friends. APIQWTC's monthly meetups are held around the Bay, every second Friday of the month. It is an opportunity to hang out and chat with other members of our fabulous queer women and transgender API community. We are friendly! DETAILS: We'll meet at the bar in Acapulco (2100 Lincoln Ave in Alameda) on Friday, May 9th. For those who can come on the early end, we'll start at 5:30pm to take advantage of happy hour pricing which ends at 6pm and stay till 7:30 or so. Then, we'll head next door to the Alameda Table Tennis Club (2050 Lincoln Ave) and pay the $5 per person fee for drop-in ping pong. Prior ping pong skills are not necessary! Paddles and balls are provided. No gum is allowed in the gym and street shoes are not permitted. Please wear athletic shoes with non-marking soles. Email *protected email* with any questions. See you there! Websites of Acapulco and Alameda Table Tennis Club: //www.acapulcoalameda.com...
read more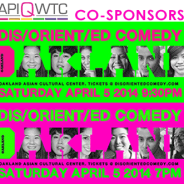 Come join APIQWTC at the OAKLAND Dis/orient/ed Comedy shows this Saturday, April 5th, 7pm and 9:30pm shows. We are also sending out your discount code for APIQWTC members, so look for it in your email, and don't miss out on this fun event!
read more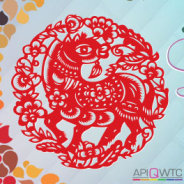 Do you have an app on your phone counting down the hours until you'll be surrounded by other queer and trans* API folks? Well, YOUR WAIT IS ALMOST OVER!   YOU CAN NOW BUY TICKETS!
read more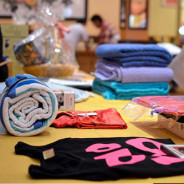 Support our Banquet Silent Auction! This is a fun part of the event and we thank our community donors for making it possible. In the past years our banquet has raised funds for annual scholarships for young API people and causes such as breast cancer and Japan earthquake relief.  This year's auction and raffle raises funds for the scholarships as well as for our chosen beneficiary, Banteay Srei, a local non-profit empowering young Southeast Asian women who are at-risk or engaged in sexual exploitation. Join our generous in-kind donors with a tax-deductible donation of your item, service, or other contribution to help make our auction a success! Contact *protected email* or *protected email* if you are interesting in helping out with the auction. AUCTION DONORS (list will be updated on an ongoing basis) * * * WOLFE VIDEO * SPORTS BASEMENT * FRAMELINE * PIEDMONT SPRINGS * BERKELEY REPERTORY THEATRE * RAINBOW GROCERY * GOOD VIBRATIONS * BI-RITE MARKET * HARVEY'S RESTAURANT * Margaret Cho (autographed DVDs) * JAPANESE MONSTER DESIGN (Grammy Nominee CDs) * COIFFURE PET GROOMING ($150 to Fringale) * Handlettering by Jackie Huang * Oakland Councilmember Rebecca Kaplan (Bruno Mars concert tickets, suite level, May 28) * Jane (1 night stay at Hotel Nikko) * Amie Kim Reiki – GRASSROOTS REIKI * THE BECK LAW GROUP * MICHAEL MERRILL DESIGN STUDIO * VIP GROOMING * Lancy Woo * 49ers Football (2012 NFC Championship Football) * Roke Noir * Banteay Srei's Nkauj Iba...
read more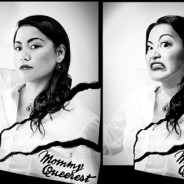 Can a mother and daughter share the closet? Join us and Kat Evasco for her original one-woman show "Mommy Queerest" followed by an exclusive Q&A with Kat herself!
read more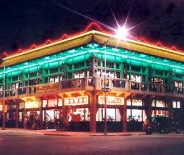 Congratulations to our 2014 APIQWTC scholarship awardees, Landyn Pan and Tõ Như Đào! Landyn Pan is a high school senior, artist, and activist based in Seattle, Washington. As a sophomore at Bothell High School he restarted the Gay Straight Alliance club and served as president for two years, running support groups, discussing queer politics, screening LGBTQ videos, and building infrastructure for the organization. Currently, as the Director of Resources and Activism for his GSA, he leads campaigns and projects to educate students, teachers, and administrators, and visits surrounding high schools to present on various trans* topics. Landyn is also the Development Director and Graphic Designer for Trans Student Equality Resources, a youth-led nonprofit organization that works to end trans discrimination in education. Through TSER he has designed dozens of infographics on topics such as trans* terminology, school safety, and visibility. These images have appeared on prominent blogs sponsored by organizations such as Afterellen.com, Trevor Project, Buzzfeed and Transgender Law Center. Landyn immigrated to the U.S. at the age of six with no English ability from Nanning, China with his single mother and brother. He has overcome tremendous hurdles as trans* and Asian, and has dedicated himself to taking on leadership positions to create change for marginalized communities. In the fall, he plans to attend Chapman University or University of Washington, Seattle and hopes to forge a career using media to continue his anti-oppression work in the mainstream. His infographics can be viewed at www.transstudent.org/graphics. Tõ Như Đào is pursuing a M.S.W. at UC Berkeley, with a concentration on Community Mental Health. There, they work as a Research Assistant for an LGBTQ Youth polyvictimization project. They are also President of their School's Graduate Assembly, a leading member of the Queer and Trans* Advocacy Project, and a member of the Chancellor's Advisory Committee on LGBTQ Communities. Alongside their UC Berkeley work, they provide mentorship with Queer Youth Arts and collaborate with community members on a short film visibilizing the daily experiences of a Vietnamese-American trans*masculine teenager. As a UC Davis undergraduate, Như organized with queer, trans* and culturally-specific student organizations such as API Queers and Aggies of Color. After graduating, they worked at UCSF on a bilingual, health disparities research project, as well as a Community Health Intern with Asian Health Service Youth Program. Their work and activism has been featured in Ms. Magazine and independent films. Như has received the national Undergraduate Social Action Award from Sociologists for Women in Society and the UC Davis Chancellor's Student Achievement Award for Diversity and Community. This summer, they will be returning to UCSF to join another project. As a 1st-generation Vietnamese-American graduate, Như pushes for multi-level transformation that not only centralizes the lives of marginalized peoples, but is led by those closest to struggle. They have deep faith in resiliency and the infinite possibilities of collective power. Please DONATE to the Scholarship Fund today....
read more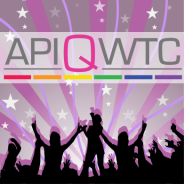 Interested in becoming more involved with APIQWTC? Come to our next steering committee meeting! Email *protected email* for details When: Thursday, 12/12/13 from 7:30-8:30pm in Oakland,...
read more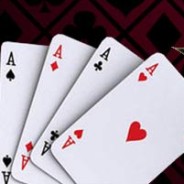 Hang out at our FUNdraiser/Game Night!
Friday, 10/11/13, from 6:30-9pm at API Equality
ADA-Accessible
Snacks & Refreshments Provided!
Volunteers Needed!
read more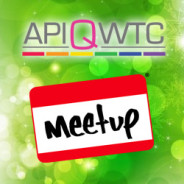 Come join us for a special event at the World Famous Turf Club in Hayward! This is a special Saturday night meetup in lieu of our monthly Second Friday meetup.  This event will have live music, $5 a plate BBQ from 5-8pm, cash bar, pool tables, outdoor patio and DJ dancing after 9pm.
Where: World Famous Turf Club, 22519 Main Street, Hayward, 94541, (510) 881-9877 [map]
When: 9/21 from 5-10pm
read more