[widget id="vsmeetlistwidget-2″]
[widget id="meetup_event_list-3″]
Held by Asian Pacific Islander Queer Women and Transgender Community on 12 June 2020 7:00 PM
The 16th annual Queer Women of Color Film Festival, June 12-14, is just 3 weeks away!
Register now for your FREE tickets.
//qwocmap.z...Read More
---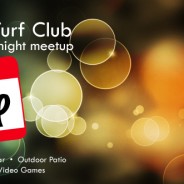 Come join us for a special event at the World Famous Turf Club in Hayward! This is in lieu of our monthly Second Friday meetup. Join us on Saturday, 9/21 from 5-10pm.
read more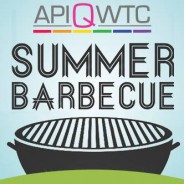 Free yummy hot dogs, burgers and soda!
Network and make new friends!
All ages welcome!
When: Saturday, Sept 14, 11am to 3pm.
Where: 3612 Webster St, Oakland, CA 94609 [map]
Mosswood Park (Broadway side of the park)
read more
Announcing nonprofit grant opportunity from Red Envelope Giving Circle (REGC)! Request for nonprofit 501(c)3-registered organizations to submit proposals by Sept. 15 for up to $2K in support, for an API LGBT-led project, from the Red Envelope Giving Circle (REGC), comprised of generous people in our API LGBT community!
PLEASE FORWARD THIS INFORMATION IF YOU, OR ANYONE YOU KNOW, may be eligible…
read more
Join us on Facebook to stay updated on APIQWTC happenings, check out photos of our recent events in 2013 (Banquet, Pride) and be part of our online community! Click the Facebook icon above, or go to...
read more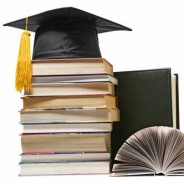 Write your personal statement as you cuddle up by the fireplace this winter for a chance at the APIQWTC scholarship! Warm up your mouse pads for a shot at $1,000 towards your education as you juggle family, community, and school. This is the scholarship for you, API queer women and transfolks, who hit the picket line in addition to finishing your readings. It's never too early to start preparing your applications and asking for references. Don't let the February deadline pass you by. E-mail *protected email* with any questions. CALL FOR APPLICATIONS — APIQWTC SCHOLARSHIP DEADLINE: February 12, 2014 For more info, please click here for details. Please Donate – APIQWTC Scholarship...
read more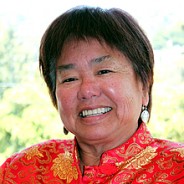 Congrats to our very own Crystal Jang, voted to be among the 2013 SF Pride Grand Marshals! From the SF Pride press release:  "Crystal Jang, a self-described Chinese-American activist, began organizing as a lesbian feminist, and then later advocated for greater visibility in response to witnessing racism in the LGBT community. The first "out" API teacher in San Francisco, Crystal was appointed as the SFUSD's first Middle…
read more
Hey… you! Yes, you! Do you identify as LGBT and/or API? Are you a leader or budding leader in your community? Are you a high school student, college student, or graduate student? (students of life don't count, sorry!) If so, then you're in luck – here's a chance to earn a scholarship that you can apply towards your rapidly declining education fund! The Gay Asian Pacific Alliance (GAPA) Foundation Scholarship is a scholarship that seeks to provide financial assistance to lesbian, gay, bisexual, transgender, and queer (LGBTQ) Asian and Pacific Islanders who are currently in high school or postsecondary school. This scholarship awards up to three students one-time scholarships of $1000 each. The GAPA Foundation is a grassroots philanthropic organization that provides funds and leverages resources to empower the Asian/Pacific Islander Lesbian Gay Bisexual Transgender and Queer communities. Established in August 2010, GAPA Foundation was born from the API community with the vision of not just embracing diversity and promoting visibility, but also a deep desire to partner with and reinvest in our community and people. The GAPA Foundation Scholarship is an offshoot of the George Choy Memorial Scholarship, and this will be our second year administering the scholarship since the inception of the Foundation. Our goal is to be a financial resource for non-traditional API and LGBTQ students, and to help them make their educational dreams a reality. ELIGIBILITY: Self-identified as Asian/Pacfic Islander and lesbian, gay, bisexual, queer, transgender, intersex or ally Involved in the LGBTQQIA community A student in high school or postsecondary school (trade/vocational school, community college, 4 year college or university, or graduate or professional school) TO APPLY: Please visit: www.gapafoundation.org/#!scholarship/c1s98 Please direct all questions or inquiries to: *protected email* We're happy to help! We look forward to receiving your applications! All the best, The GAPA Foundation Scholarship Committee *protected...
read more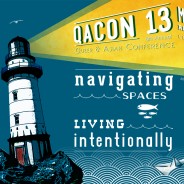 APIQWTC will be at the Cal Queer and Asian Conference this Saturday, hosting an intergenerational conversation!  We'd love it if you all could join us!  We are expecting folks of all ages to talk story, ask questions, and to learn more about each other's successes and struggles.
Saturday, May 4th: Session I: 10:25AM-11:50AM
Room 242, Dwinelle Hall, UC Berkeley
read more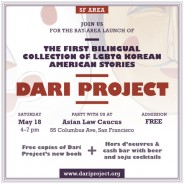 Come join APIQWTC at the Dari Project Bay Area Book Launch Party!
Saturday May 18, 4-7PM
Join Dari Project, the Gay Asian Pacific Alliance (GAPA), and the Asian Pacific Islander Queer Women & Transgender Community (APIQWTC) for the Bay Area launch of the first bilingual collection of LGBTQ Korean American stories!
read more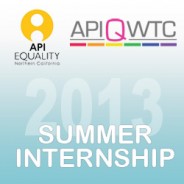 We're collaborating with API Equality – Northern California to host a summer intern.  Would you love to help initiate and develop programs for APIQWTC?  Wanna learn and grow with amazing LGBTQ API activists and organizers?  Well, apply to API Equality's internship and indicate on your cover letter that you're interested in the APIQWTC internship spot!
read more