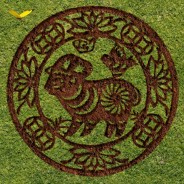 APIQWTC would like to invite you to celebrate the lunar new year at our 28th Anniversary Spring Banquet. Come see old friends and make new ones. The food and performances are going to be fabulous!!!
read more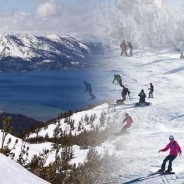 *APIQWTC's Annual South Lake Tahoe Trip!* Saturday 1/17/15 – Monday 1/19/15 (two nights over the Martin Luther King Jr. holiday weekend) Richardson House Camp Richardson,  South Lake Tahoe Love Tahoe long-time? First-timer?  Either way, find your magical winterland fun with us — whether it's skiing, boarding, photo-taking, snowshoeing, snowperson-building, or "cabineering" (cozy-cabin-relaxing, cooking, eating, games-playing) ! Don't miss out on this special weekend! There is room for 20 people at our reserved mega-cabin, the marvelous Richardson House at historic Camp Richardson.  We expect these spaces to fill quickly.   RSVP with deposit must be received by November 10, 2014. Should your plans change after you send us your deposit, the final date for refund of deposit is November 25, 2013. The cabin has 7 bedrooms, 4 bathrooms, with full kitchen, Wi-fi. See website for cabin details and amenities: //www.camprichardson.com/lodging-a-camping/richardson-house Cost:  $99 total per person for both nights, plus shared food cost. (Cost per person is the two-night amount, even if you are only coming for one night we can only accept folks who can pay for both nights.) We need one person to volunteer to be lead kitchen manager. The kitchen manager is responsible for planning 4 meals (2 breakfasts and 2 dinners) for 20 people and doing some pre-trip grocery shopping. The kitchen manager's trip is paid for by APIQWTC.  If you're interested in learning more about the kitchen managing for this trip, contact *protected email* Everyone in attendance will help with cooking and cleaning by being placed on rotating cooking teams. The lead kitchen manager will get the trip for free in exchange for volunteering. Please indicate in your email your background in preparing meal plans for large groups if you are interested. How to reserve your spot(s):    * Email *protected email* for the deposit mailing address * Liability Waiver form must be sent in with check. (click on below, PDF or Word)  Please email us if you cannot open it and need it resent to you by email. If you are bringing a minor under the age of 18 please sign and print one for each minor under your care. * **All deposits must be received by 11/10/14  (not postmarked, but received)     Tahoe 2015 Waiver (Word)      Tahoe 2015 Waiver (PDF) ** First come, first served — the first 20 checks received are confirmed.   Once spaces are filled, we will announce this on the list-serve and return any later-received deposits to the senders. Cancellation policy for this event:   If you cancel your spot after 11/25/2014, we will be unable to refund deposit unless we find another person to replace you, which we cannot guarantee.  Email *protected email* for additional questions. If the trip gets canceled by the event organizer, you will be refunded your deposit. We will know by 11/25/2014 whether trip will be cancelled. Misc. FAQ:   – Kids welcome.  Kids pay full cost (same as adults) as we have a max-occupancy limit which we cannot exceed. – If you need a rideshare let us know, we'll do our best to help (but cannot guarantee a ride). – This is a drug-free event. – Pets not allowed in the cabin. – The cabin has limited ADA accessibility. If you would like to know more please email *protected email* for specifics. Please indicate if you...
read more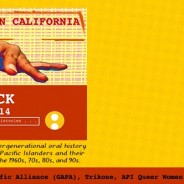 Wikipedia is one of the most visible and widely used resources for information. We are thrilled to invite you to Dragon Fruit Project's first ever Wiki Hack! For the past year and a half…
read more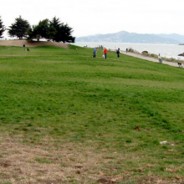 APIQWTC Doggie Play Date Saturday, October 18, 11 am – 1 pm at Point Isabel (off-leash fun!) Everyone welcome — even if you don't have a dog, come and hang out! (and do your Costco shopping afterwards 🙂 ) Feel free to bring a lunch or snacks. The Sit & Stay Cafe there also serves coffee, sandwiches, soup, etc.  Doggie treats will be provided! * MEET at MUDPUPPY'S TUB & SCRUB next to the Point Isabel Regional Shoreline parking lot. 1 Isabel Street, Richmond, CA 94530 (just past the Costco in Richmond)  If you are running late, call or text us at (510)684-0306 and we'll tell you where in the park we are. The Point Isabel Regional Shoreline is ADA-accessible (paved and dirt paths, restrooms).  Find out more info, including directions, at: //www.ebparks.org/parks/pt_isabel Note: This event will be held in a large outdoor area.  APIQWTC welcomes your participation but cannot be responsible for any loss or injury incurred by participants or their pets, nor can we provide supervision.  Please see the link above for information on Point...
read more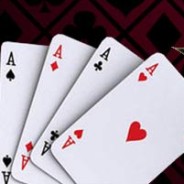 SAVE THE DATE! October 31 is … APIQWTC's Annual Halloween Hold'Em No Tricks, Just Treats!  and Games and More…. Have a happening Halloween with APIQWTC! WHEN: Friday, October 31, 6-9 pm WHERE: 17 Walter U Lum Place (on Portsmouth Square), @ API Equality Northern CA offices ADA accessible. Accessible from BART and Muni. FREE event, donations appreciated. All ages, allies and friends are welcome! We'll have mahjong, poker, board games, pumpkin carving … and prizes for costumes. Snacks and drinks provided.  We also hope to show our 2014 Banquet highlights video. … SEE YOU...
read more
All ages welcome!
When: Sunday, Sept 14, 1pm to 4:30pm.
Where:  Dimond Park, 3860 Hanly Road, Oakland
read more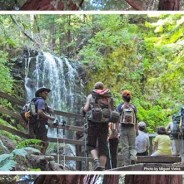 APIQWTC Camping trip, Aug. 15-17 at Big Basin Redwoods. Registration now open!
Make new friends! Toast marshmallows and share stories! Campfire games! Kids welcome! Dogs on-leash welcome!
read more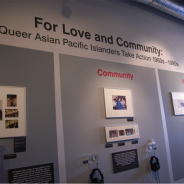 You are warmly invited to join APIQWTC and API Equality Northern California, and the Dragon Fruit Project, for a very special gathering . . . History Is Now An Intergenerational Celebration Tuesday, August 5, 7-9 pm   *FREE EVENT* LGBT History Museum, 4127 18th Street (near Castro), SF [Flyer for the August 5th event featuring the exhibit, History is Now. Photo shows the exhibit, with video screens of interviews from Helen Zia, Vince Crisostomo, and Crystal Jang, and pictures of transcribers placed above the screens.] We are planning a special evening with you at the perfect venue, the LGBT History Museum in the Castro!  (located near public transportation, ADA-accessible) * * RSVP below to join us for company, conversation, queer API history, sharing, food & fun!* * Click here to RSVP for the August 5 celebration!  [photo of the 2012 Dragon Fruit Project exhibit at the GLBT History Museum For Love and Community: Queer Asian Pacific Islanders Take Action 1960s – 1990s depicting the themes of Activism, Community, and Family with photographs, captions, and audio headphones] July 22, 2014 The Dragon Fruit Project is an intergenerational oral history project that explores queer Asian Pacific Islanders and their experiences with love and activism in the 1960s, 70s, 80s, and 90s. This is our history:  In 2012, Amy Sueyoshi and the volunteers of the Dragon Fruit Project put up the first ever Asian American & Pacific Islander exhibit at the GLBT History Museum, which showcased the history of AAPI queer women and transgender activists from the 1960s through the 1990's. In 2013, API Equality – Northern California collaborated with the Dragon Fruit Project to continue documenting LGBTQ API histories. Over 30 participants transcribed more than 60 hours of oral histories, filmed 10 videos, and catalogued dozens of stories. We also started having deeper intergenerational conversations. Learning about our histories became a catalyst for us to think critically about what it means to be LGBTQ and API in the past, present and future. On May 15, 2014, the Dragon Fruit Project mounted its 2nd Asian American & Pacific Islander exhibit at the GLBT History Museum. We're thrilled to celebrate the collective, community narrative we are leaving behind! * * * On August 5th, 2014, we will come together for an intergenerational celebration with community, special guests, and our Dragon Fruit Project exhibit at the GLBT History Museum! Click here to RSVP for the August 5 celebration! API Equality Northern California website:  //www.apiequalitync.org/2014/07/22/history-is-now/...
read more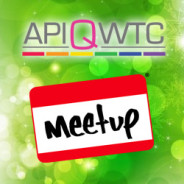 Sing Your Face Off!    ::   APIQWTC Karaoke Social (aka our July "Second Friday" Meetup) When: Friday, July 11, 6-8pm Where:  Pandora, 177 Eddy Street, San Francisco, 94102 Cost: between $3.50-$7 per person for 2 hrs, depending on total people (based on happy hour pricing) Transit: near Powell St BART Details:  private room rental for 2 hours // bar and food service onsite (separate fees apply) (We regret that this venue is non-ADA accessible.)   //pandorakaraoke.com/   For the first time ever, APIQWTC will be hosting a karoake social event!!  Here's your chance to come sing your heart out with your friendly APIQWTC family!  We will be renting 1-2 private rooms (depending on RSVPs), and we can unite in our love for this popular (Asian) pastime.     Since we need to reserve the room(s) with a deposit, we ask that you **RSVP to guarantee your spot** by Wednesday, July 9, 10pm so we can have a firm headcount for room reservations.   – If you decide to join after this date, participation will be on a space available basis (we can have up to 15 people per private room).   RSVP to: *protected email*   If your work/travel situation allows, please arrive on time to make the most of the 2 hour private room rental.   If 2 hours just isn't enough for your singing pleasure, you can continue after our "official" time in the open lounge area after 8pm.  The open lounge karaoke is free.   Get your favorite tunes ready and start practicing in the shower now!  See you...
read more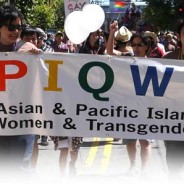 APIQWTC is going to be collaborating with API Equality – Northern California this summer to participate in SF Pride weekend! Friday, June 27, 2014 at 6 pm  TRANS MARCH Where:  On 20th St. and Dolores St. (at the corner of Dolores park) Contact: Sammie (818) 632-3975 Bring sunblock, a jacket, and water. We're going to have the APIQWTC banner and the API Equality – Northern California banner! Sunday, June 29, 2014 10:30 am – 3 pm  SF PRIDE FESTIVAL BOOTH, Civic Center Join us at our booth by the API Pavilion/Stage on POLK and TURK! We'll be having conversations with Pride participants about the Dragon Fruit project and the importance of our stories, while also working to honor the legacies and struggles of those who laid the groundwork of this movement. A 30 minute training will be included. HAPPY...
read more