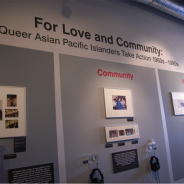 You are warmly invited to join APIQWTC and API Equality Northern California, and the Dragon Fruit Project, for a very special gathering . . . History Is Now An Intergenerational Celebration Tuesday, August 5, 7-9 pm   *FREE EVENT* LGBT History Museum, 4127 18th Street (near Castro), SF [Flyer for the August 5th event featuring the exhibit, History is Now. Photo shows the exhibit, with video screens of interviews from Helen Zia, Vince Crisostomo, and Crystal Jang, and pictures of transcribers placed above the screens.] We are planning a special evening with you at the perfect venue, the LGBT History Museum in the...
read more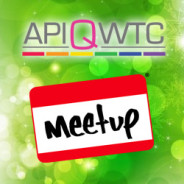 Sing Your Face Off!    ::   APIQWTC Karaoke Social (aka our July "Second Friday" Meetup) When: Friday, July 11, 6-8pm Where:  Pandora, 177 Eddy Street, San Francisco, 94102 Cost: between $3.50-$7 per person for 2 hrs, depending on total people (based on happy hour pricing) Transit: near Powell St BART Details:  private room rental for 2 hours // bar and food service onsite (separate fees apply) (We regret that this venue is non-ADA accessible.)   SING. DRINK. DANCE.   For the first time ever, APIQWTC will be hosting a karoake social event!!  Here's your chance to come sing your heart out with your...
read more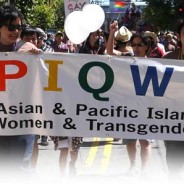 APIQWTC is going to be collaborating with API Equality – Northern California this summer to participate in SF Pride weekend! Friday, June 27, 2014 at 6 pm  TRANS MARCH Where:  On 20th St. and Dolores St. (at the corner of Dolores park) Bring sunblock, a jacket, and water. We're going to have the APIQWTC banner and the API Equality – Northern California banner! Sunday, June 29, 2014 10:30 am – 3 pm  SF PRIDE FESTIVAL BOOTH, Civic Center Join us at our booth by the API Pavilion/Stage on POLK and TURK! We'll be having conversations with Pride participants about the Dragon Fruit project and...
read more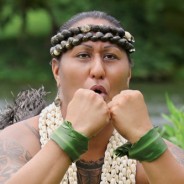 Love watching queer API movies?   It's showtime this month! APIQWTC is proud to be a Community Partner and the community co-presenter for two special films at this year's FRAMELINE 38 LGBTQ Film Festival: KUMU HINA (Sunday, June 22, Castro Theater)   http://ticketing.frameline.org/festival/film/detail.aspx?id=3257&FID=51 Expected to attend: Director/Producer Dean Hamer, Director Joe Wilson, Producer Connie Florez, and Subject Hinaleimoana Wong-Kalu       Kumu Hina is a powerful film about the struggle to maintain Pacific Islander culture and values within the westernizing society of modern day...
read more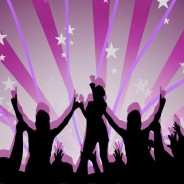 The 10th annual Queer Women of Color Film Festival celebrates a Decade of Love! with 32 new films fully captioned, and a Festival Focus, "Re-Generation" From young girls budding with power, to the first bloom of desire, to the monumental strength of queer refugees, these films sow seeds of fearless resistance!  APIQWTC is proud to co-sponsor this one-of-a-kind showcase of queer API talent including many individual filmmakers from our local community The Festival runs this weekend, from Friday to Sunday, at the Brava Theater in SF.  See all the details, including film showtimes and descriptions, the festival...
read more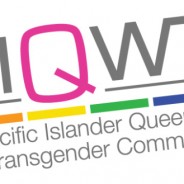 We wantYOU to be part of our SF Pride booth fun and outreach! APIQWTC will be sharing a street fair booth on Sunday, June 29, with API Equality Northern California (thanks APIENC!) and we are looking for a few good volunteers to be at our booth for 1 or 2 hour shifts. Why volunteer? It makes for a very rewarding Pride experience, gives you the chance to meet wonderful folks (other volunteers, including the awesome summer interns of APIQWTC and APIENC, as well as the public), and you get a front row seat to all the goings on by the API Stage at SF Pride in the Civic Center area. This year our booth outreach will...
read more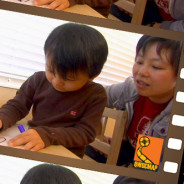 Excited for PRIDE month? Do you love attending all those LGBTQ film festivals? Do you miss hanging out with APIQWTC folks?? Well… (in lieu of June's Second Friday) YOU'RE INVITED TO APIQWTC MOVIE NIGHT!!! What: Special screening of Family Blessings*  When: Saturday, June 21, 5-7 pm Where: 1590 Bryant St. SF  (Sports Basement Community Room, next to bike and snow department)    **SPECIAL** SHOP at Sports Basement on this day, tell them you're with APIQWTC and you'll get 10% off. In addition 10% of the proceeds will go back to the community. What a deal!!!  *Family...
read more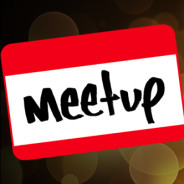 ** Thanks Everyone for a super-fun night of Mexican food and ping-pong in Alameda!  We took over the club, literally — with folks of all ages and skill levels, we witnessed heroic matches and hilarious moments!   As some attendees said, it was well worth the drive to the Island.  Yes folks we will have to repeat Ping-Pong Night sometime.   See you at the next Meetup! ** Celebrate the start of the weekend with us in Alameda!  This is gonna be FUN!! APIQWTC's next Monthly Meetup is Friday, May 9th! Please join us for our upcoming "SECOND FRIDAY" – a monthly meetup hosted by APIQWTC. Our...
read more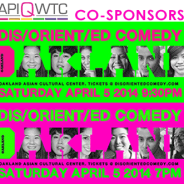 Come join APIQWTC at the OAKLAND Dis/orient/ed Comedy shows this Saturday, April 5th, 7pm and 9:30pm shows. We are also sending out your discount code for APIQWTC members, so look for it in your email, and don't miss out on this fun event!
read more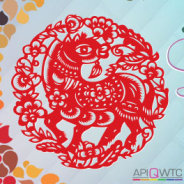 Do you have an app on your phone counting down the hours until you'll be surrounded by other queer and trans* API folks? Well, YOUR WAIT IS ALMOST OVER!   YOU CAN NOW BUY TICKETS!
read more