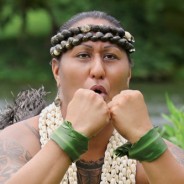 Love watching queer API movies?   It's showtime this month! APIQWTC is proud to be a Community Partner and the community co-presenter for two special films at this year's FRAMELINE 38 LGBTQ Film Festival: KUMU HINA (Sunday, June 22, Castro Theater)   //ticketing.frameline.org/festival/film/detail.aspx?id=3257&FID=51 Expected to attend: Director/Producer Dean Hamer, Director Joe Wilson, Producer Connie Florez, and Subject Hinaleimoana Wong-Kalu       Kumu Hina is a powerful film about the struggle to maintain Pacific Islander culture and values within the westernizing society of modern day Hawai'i. It is told through the lens of an extraordinary Native Hawaiian woman who is both a proud and confident mahu, or transgender person, and an honored and respected kumu, or teacher, cultural practitioner, and community leader.  (see fuller description at the link above) REALNESS & REVELATIONS (Friday, June 20, Roxie Theater) //ticketing.frameline.org/festival/film/detail.aspx?id=3170&FID=51 From taboo-smashing LA homeboys with hearts of gold, to brown girls navigating coming out, this collection of shorts features QTPOC folks keeping it real with fierce love and surprising truths. Redefining philanthropy, Rad Queers: Payasos L.A. offers an intimate glimpse into a group of gay Latino men who wear clown make-up, go-go dance at leather bars, and try to make the world a better place. Secrets & Toys is a sexy, delightful short film about a mother and daughter who discover each other's secrets through a comedy of errors. Happy Birthday Cindy Wei follows 15-year-old school underdog Cindy Wei as she takes her first steps towards overcoming her lack of cultural identity. With an explosive personality and edgy rhymes, Cakes Da Killa: No Homo is ready to take the world by storm! Cheryl Dunye's provocative Black Is Blue is a look at a stealth security guard who has struggled to make his insides match his outside. A gay Latino barber in a macho Brooklyn hood secretly falls in love with a handsome stranger in Barrio Boy. In the beautifully lensed Lit, queer twentysomethings Eva and Jessie (performance artist D'Lo) meet at a bar at last call and embark on a late night odyssey around San Francisco. The full Frameline38 schedule, and the Festival website is live: //ticketing.frameline.org/festival/ See you at the movies! FRAMELINE 38 is on Twitter and Facebook:  @FramelineFest  ...
read more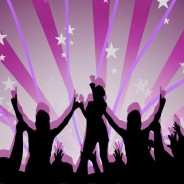 The 10th annual Queer Women of Color Film Festival celebrates a Decade of Love! with 32 new films fully captioned, and a Festival Focus, "Re-Generation" From young girls budding with power, to the first bloom of desire, to the monumental strength of queer refugees, these films sow seeds of fearless resistance!  APIQWTC is proud to co-sponsor this one-of-a-kind showcase of queer API talent including many individual filmmakers from our local community The Festival runs this weekend, from Friday to Sunday, at the Brava Theater in SF.  See all the details, including film showtimes and descriptions, the festival trailer, and more at: //qwocmap.org/festival               ...
read more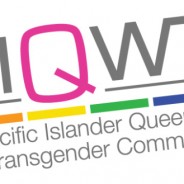 We wantYOU to be part of our SF Pride booth fun and outreach! APIQWTC will be sharing a street fair booth on Sunday, June 29, with API Equality Northern California (thanks APIENC!) and we are looking for a few good volunteers to be at our booth for 1 or 2 hour shifts. Why volunteer? It makes for a very rewarding Pride experience, gives you the chance to meet wonderful folks (other volunteers, including the awesome summer interns of APIQWTC and APIENC, as well as the public), and you get a front row seat to all the goings on by the API Stage at SF Pride in the Civic Center area. This year our booth outreach will focus on the Dragon Fruit Project and gathering booth visitors' perspectives about what queer API history means to them.  Be more than just a Pride spectator, devote a bit of your time at SF Pride to this fun and very meaningful project! If interested, email *protected email* and we will get back to you! HAPPY...
read more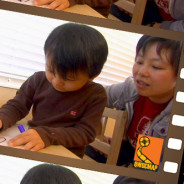 Excited for PRIDE month? Do you love attending all those LGBTQ film festivals? Do you miss hanging out with APIQWTC folks?? Well… (in lieu of June's Second Friday) YOU'RE INVITED TO APIQWTC MOVIE NIGHT!!! What: Special screening of Family Blessings*  When: Saturday, June 21, 5-7 pm Where: 1590 Bryant St. SF  (Sports Basement Community Room, next to bike and snow department)    **SPECIAL** SHOP at Sports Basement on this day, tell them you're with APIQWTC and you'll get 10% off. In addition 10% of the proceeds will go back to the community. What a deal!!!  *Family Blessings, a QWOCMAP production, features LGBTQ People of Color and their families.  The film follows queer API women as they discuss the creation of the families and offers compelling insights into how queer mothers and parents raise their children while maintain strong API values and traditions. It is one of the rare films that features queer API women of different ethnicities and nationalities.  BONUS: Participants of the film will be present for a special Q&A!   You'll also have a chance to meet the fabulous summer interns from APIQWTC and API Equality Northern California! Refreshments will be provided.     Hope to see you there!      ...
read more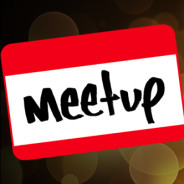 ** Thanks Everyone for a super-fun night of Mexican food and ping-pong in Alameda!  We took over the club, literally — with folks of all ages and skill levels, we witnessed heroic matches and hilarious moments!   As some attendees said, it was well worth the drive to the Island.  Yes folks we will have to repeat Ping-Pong Night sometime.   See you at the next Meetup! ** Celebrate the start of the weekend with us in Alameda!  This is gonna be FUN!! APIQWTC's next Monthly Meetup is Friday, May 9th! Please join us for our upcoming "SECOND FRIDAY" – a monthly meetup hosted by APIQWTC. Our first Meetup on the "Island"! Can't get enough of seeing each other after that wonderful banquet? Meet us in Alameda at Acapulco for drinks and tasty Mexican food. Afterwards, we'll head to the Alameda Table Tennis Club to play some ping pong! Come hear about upcoming APIQWTC events, learn how to get involved, and hang out with new and old friends. APIQWTC's monthly meetups are held around the Bay, every second Friday of the month. It is an opportunity to hang out and chat with other members of our fabulous queer women and transgender API community. We are friendly! DETAILS: We'll meet at the bar in Acapulco (2100 Lincoln Ave in Alameda) on Friday, May 9th. For those who can come on the early end, we'll start at 5:30pm to take advantage of happy hour pricing which ends at 6pm and stay till 7:30 or so. Then, we'll head next door to the Alameda Table Tennis Club (2050 Lincoln Ave) and pay the $5 per person fee for drop-in ping pong. Prior ping pong skills are not necessary! Paddles and balls are provided. No gum is allowed in the gym and street shoes are not permitted. Please wear athletic shoes with non-marking soles. Email *protected email* with any questions. See you there! Websites of Acapulco and Alameda Table Tennis Club: //www.acapulcoalameda.com...
read more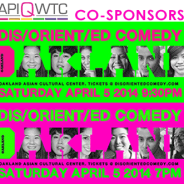 Come join APIQWTC at the OAKLAND Dis/orient/ed Comedy shows this Saturday, April 5th, 7pm and 9:30pm shows. We are also sending out your discount code for APIQWTC members, so look for it in your email, and don't miss out on this fun event!
read more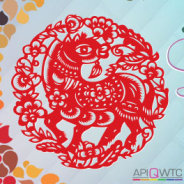 Do you have an app on your phone counting down the hours until you'll be surrounded by other queer and trans* API folks? Well, YOUR WAIT IS ALMOST OVER!   YOU CAN NOW BUY TICKETS!
read more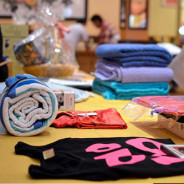 Support our Banquet Silent Auction! This is a fun part of the event and we thank our community donors for making it possible. In the past years our banquet has raised funds for annual scholarships for young API people and causes such as breast cancer and Japan earthquake relief.  This year's auction and raffle raises funds for the scholarships as well as for our chosen beneficiary, Banteay Srei, a local non-profit empowering young Southeast Asian women who are at-risk or engaged in sexual exploitation. Join our generous in-kind donors with a tax-deductible donation of your item, service, or other contribution to help make our auction a success! Contact *protected email* or *protected email* if you are interesting in helping out with the auction. AUCTION DONORS (list will be updated on an ongoing basis) * * * WOLFE VIDEO * SPORTS BASEMENT * FRAMELINE * PIEDMONT SPRINGS * BERKELEY REPERTORY THEATRE * RAINBOW GROCERY * GOOD VIBRATIONS * BI-RITE MARKET * HARVEY'S RESTAURANT * Margaret Cho (autographed DVDs) * JAPANESE MONSTER DESIGN (Grammy Nominee CDs) * COIFFURE PET GROOMING ($150 to Fringale) * Handlettering by Jackie Huang * Oakland Councilmember Rebecca Kaplan (Bruno Mars concert tickets, suite level, May 28) * Jane (1 night stay at Hotel Nikko) * Amie Kim Reiki – GRASSROOTS REIKI * THE BECK LAW GROUP * MICHAEL MERRILL DESIGN STUDIO * VIP GROOMING * Lancy Woo * 49ers Football (2012 NFC Championship Football) * Roke Noir * Banteay Srei's Nkauj Iba...
read more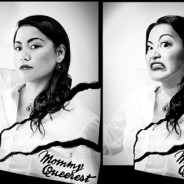 Can a mother and daughter share the closet? Join us and Kat Evasco for her original one-woman show "Mommy Queerest" followed by an exclusive Q&A with Kat herself!
read more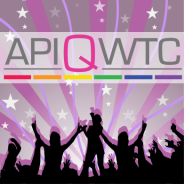 Interested in becoming more involved with APIQWTC? Come to our next steering committee meeting! Email *protected email* for details When: Thursday, 12/12/13 from 7:30-8:30pm in Oakland,...
read more