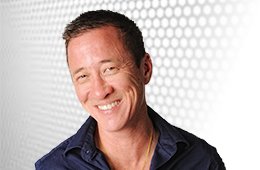 Willy Wilkinson
2015 Phoenix Award Honoree
2015 HONOREE – Willy Wilkinson
Congratulations to Willy Wilkinson, Our 2015 Phoenix Award Honoree!
Willy Wilkinson, MPH is an award-winning writer and public health consultant who has been advocating for marginalized populations since the early days of the HIV/AIDS epidemic. A dynamic and engaging speaker who is recognized widely for his expertise in transgender issues, he has trained and provided consultation services for hundreds of community health organizations, businesses, and educational institutions on how to provide equal access for LGBT populations. Willy has been advancing Asian and Pacific Islander (API) LGBT issues over the past three decades through published articles, community organizing, cultural competency training, and spoken word performance. He is the recipient of a National Lesbian and Gay Journalists Association award and the Transgender Law Center Vanguard Award, and is the first transgender person to receive the Asian and Pacific Islander Queer Women and Transgender Community (APIQWTC) Phoenix Award.
Willy was a key organizer of the early API lesbian movement in the 80's, and organized the first peer support programs for API transmasculine individuals and people of color on the female-to-male spectrum. He has documented the API queer women's and trans movements in the San Francisco Chronicle, Asian Week, San Francisco Bay Times, Curve Magazine, Sojourner, and Philippine News, and was an editor of the API Lesbian newsletter Phoenix Rising. In "Asian Lesbianism as a Political Identity" (Sojourner, 1984), Willy wrote about racism in the lesbian community, homophobia in the Asian community, and the difficulty of reconciling a lesbian identity with the cultural expectations of our families and communities, and stereotypes perpetuated by larger society. As editor of Phoenix Rising in the late '80s, Willy invited the perspectives of a broad range of API ethnicities and identities, and asked the community to confront its own prejudices and rules of membership.
In an article about the first Asian lesbian retreat, which drew 80 women, Willy wrote about the challenges of individual and collective empowerment while working through years of oppressive societal and cultural messages. (San Francisco Bay Times, 1987). In "Gender Hybrids and Passing Dykes" (Asian Week, 2001), he highlighted the presence of API transmasculine people within the larger API community. Willy received wide acclaim for his article on the sociopolitical intersections between his parents' interracial marriage and his own same sex marriage during the Winter of Love (San Francisco Chronicle, 2004).
Recent publications include a global perspective on transgender cultural competency in the inaugural edition of Transgender Studies Quarterly, and a contribution to Trans Bodies, Trans Selves, which explores the intersections between mixed heritage and trans experience. Willy's piece in Manning Up: Transsexual Men on Finding Brotherhood, Family and Themselves addresses racism, Asian female subjugation, and transgender expression, and was described as "highly evocative" by the Lambda Literary Review. Willy's forthcoming memoir Born on the Edge of Race and Gender: A Voice for Cultural Competency (due in Fall 2015) blends his intersectional experiences of race, gender, sexuality, disability, class, and parenthood with lessons from the fields of cultural competency, public health, and policy advocacy.
Willy was the first Asian and first transgender community health outreach worker providing street-based HIV education and crisis intervention for sex workers and drug users in San Francisco. He worked on the first large-scale public health research project on the transgender community, and developed the first HIV prevention program for trans men who have sex with other men. Willy launched the Health Care Access Project at Transgender Law Center, the first program in the nation to address trans health disparities through provider training, "know your rights" workshops for community members, and advocacy for trans-competent care.
Willy earned a Masters in Public Health in Community Health Education from UC Berkeley, and a BA in Women's Studies from UC Santa Cruz. He lives in Oakland with his beautiful, irreverent wife Georgia Kolias and their three vibrant, young children. Learn more at www.willywilkinson.com.
---
APIQWTC Phoenix Award
APIQWTC was formed in 1999 and as a legacy from previous APIQW organizations has continued celebrating the lunar new year with an annual banquet tradition. In 2012 we celebrate our communities' 25th Banquet year. Proceeds of the Banquet aid projects that support and promote the visibility of the API LBTQ community. Your support also funds other APIQWTC activities, such as the summer BBQ, Pride, and other events.
Every year, APIQWTC presents the Phoenix Award to someone for their lifetime achievements and contributions to the API queer and transgender community. It's our way of recognizing our many members who have done so much for our community in countless ways.
Come celebrate with us at our 2015 Spring Lunar New Year Banquet! An awesome lineup of entertainment and community spirit awaits you!
Warning
: Invalid argument supplied for foreach() in
/home/www/apiqwtc.org/site/wp-content/plugins/tlp-team/lib/templates/single-team.php
on line
49