Queer Women of Color Media Arts Project
QWOCMAP promotes the creation, exhibition and distribution of new films/videos that address the vital social justice issues that concern queer women of color and our communities, authentically reflect our life stories, and build community through art and activism. www.qwocmap.org/
---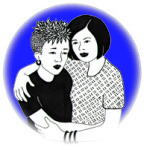 Asian Women's Shelter
Asian Women's Shelter (AWS) serves Asian immigrant and refugee women and their children affected by domestic violence. AWS offers a safe shelter program that includes peer support; legal advocacy; public aid advocacy; and referrals to housing, jobs, education and other needs. Programs include Queer Women's Services and Korean community services (Shimtuh). Services provided are language appropriate (available in 20 languages and dialects); and culturally competent. www.sfaws.org
415-751-7110; 877-751-0880
---
Asian Pacific Islander Wellness Center
Asian & Pacific Islander Wellness Center (A&PIWC) is the oldest and most comprehensive, non-profit HIV/AIDS services organization in North America targeting Asian & Pacific Islander communities. Its mission is to educate, support, empower and advocate for Asian & Pacific Islander (A&PI) communities — particularly A&PIs living with or at-risk for HIV/AIDS. A&PIWC's staff speak over a dozen languages. www.apiwellness.org
---
Our Family Coalition
Our Family Coalition promotes the equality and well-being of lesbian, gay, bisexual, transgender and queer families with children. OFC has grown to include about 750 member families, including parents/caregivers, children, youth, prospective parents, educators, service providers and others. Our work includes educational programming; increasing the visibility of LGBTQ families in the media and in political forums; training parents to advocate directly to create safe and welcoming environments for their children; producing public educational materials including a newsletter and e-newsletter; moderating discussion listservs for parents; and holding forums, events and peer-peer support groups. www.ourfamilycoalition.org
---
San Francisco Hep B Free
Asian and Pacific Islanders have the highest risk of hepatitis B (HBV) of any ethnic group. San Francisco Hep B Free is a citywide campaign to provide free and low-cost Hepatitis B testing and vaccinations to Asian and Pacific Islander adults at locations throughout San Francisco. www.sfhepbfree.org
---
Babae-Gabriela USA is a part of the Philippine women's movement for self-determination, committed to working towards a future of real sisterhood and international solidarity, true gender equality and opportunity for all women, and genuine sovereignty and democracy in our homeland.
Babae SF is a member of the GABRIELA-USA network.
Contact Babae SF at www.babaesf.org
---
Center for Asian American Media
CAAM is a non-profit organization dedicated to presenting stories that convey the richness and diversity of Asian American experiences to the broadest audience possible, through funding, producing, distributing and exhibiting works in film, television and digital media. CAAM produces the annual SF International Asian American Film Festival. www.asianamericanmedia.org
145 Ninth Street, Suite 350, San Francisco, CA 94110
phone: 415 863 0814, fax: 415 863 7428
---
Florin|Roebig is a law firm with a long history of achieving results and representing clients from virtually every state in the nation. Because of our passion for community involvement, we wanted to use our experience and gathered knowledge to create informational resources. Many of us can agree that knowledge is power. That's something we've noticed when working with many victims, how simply learning about their situation can provide a sense of comfort. For that reason, we created this guide for community members who feel as though they've been discriminated against and want to understand what discrimination can look like as well as their options of defense.
In the guide, https://florinroebig.com/lgbtq-discrimination/, we touch on different points such as:
Discrimination in the workplace, healthcare system, social setting, and legal settings.
The laws protecting LGBTQ+ rights.
What to do if you have experienced discrimination.
& much more.
If you've experienced discrimination on account of your gender expression or sexual orientation, your options for legal recourse will likely depend on your location and the nature of your case. At Florin|Roebig, our team of attorneys has the knowledge, skills, and resources necessary to help you navigate your state's LGBTQ nondiscrimination laws and begin the process of filing a discrimination lawsuit. Call us to schedule a free case evaluation with one of our seasoned discrimination attorneys and begin the process of filing an LGBTQ discrimination lawsuit. www.florinroebig.com
---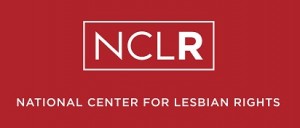 NCLR
The National Center for Lesbian Rights is a national legal organization committed to advancing the civil and human rights of lesbian, gay, bisexual, and transgender people and their families through litigation, public policy advocacy, and public education. Our goal is to achieve full and equal access to civil and human rights for all. Our programs focus on employment, immigration, youth, elder law, transgender law, sports, marriage, relationship protections, reproductive rights, and family law. //www.nclrights.org
General info:   415-392-6257
---
Utopia Asia is a comprehensive English-language resource for the multi-faceted homosexual subcultures of Asia.
Utopia continues to pursue its original goal to improve the lives of Asian lesbians and gay men, to build community, and to foster a deeper understanding of gay life in the region. www.utopia-asia.com
Law Offices of Alma Soongi Beck is a young and steadily growing law practice providing unique legal services throughout the San Francisco Bay Area. Our offices can help you with your estate planning, whether it involves protecting your loved ones from the unexpected (through wills, trusts, powers of attorney, etc.), protection of your assets from exposure to liability, or simply retention of accumulated wealth. We also provide Domestic Partnership Planning and Counseling on Property Co-Ownership Issues. Please contact us at (415) 642-9930, . For more information, please visit www.becklawgroup.com.
---
Vibrant Body Wellness
Dr. Teresa W. Lau, DC is an activist and chiropractor practicing Network Spinal Analysis, and Somato Respiratory Integration at Vibrant Body Wellness. She's a gifted practitioner with a loving touch in this holistic healing modality that focuses on our body's innate intelligence to know itself, heal itself, connect & release tension, and walk in the world of possibilities. Call our office at (510) 981 8348 or email to make an appointment. For more information, please visit www.vibrantbodywellness.com. Mention this APIQWTC link for the special Cutsey discount on your Initial Visit.