In 2012 historian Amy Sueyoshi initiated The Dragon Fruit Project.
The Dragon Fruit Project is an intergenerational oral history project that explores queer Asian Pacific Islanders and their experiences with love and activism in the 1960s, 70s, 80s, and 90s.
Dragon Fruit represents our efforts around cultural preservation, knowledge production, and dissemination. By uplifting our queer API community histories, we're breaking through the silence that is a byproduct of systematic and institutionalized oppression. When community members engage with this work as interviewers, transcribers, cataloguers and archivists, we are actively resisting the systems that have isolated us from each other and keep us out of mainstream present-day and historical narratives. Not only are we active agents archiving our individual histories, we are also piecing together organizational, community, and movement histories that will contextualize our collective narrative. When we document our history we're also laying the groundwork for future work.
Interested in joining the Dragon Fruit Project team?
No experience required! All you need is a great attitude and a willingness to make a small time commitment.
Transcribe audio recordings
Interview an LGBTQ API person
Be interviewed
Catalogue transcriptions
Sit on our Dragon Fruit panels
Manage history dissemination
Outreach and bring our materials to campuses, classrooms, and groups
Recent Posts – Dragon Fruit Project :
Source: API Equality Northern California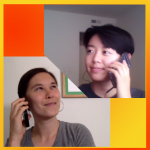 read more