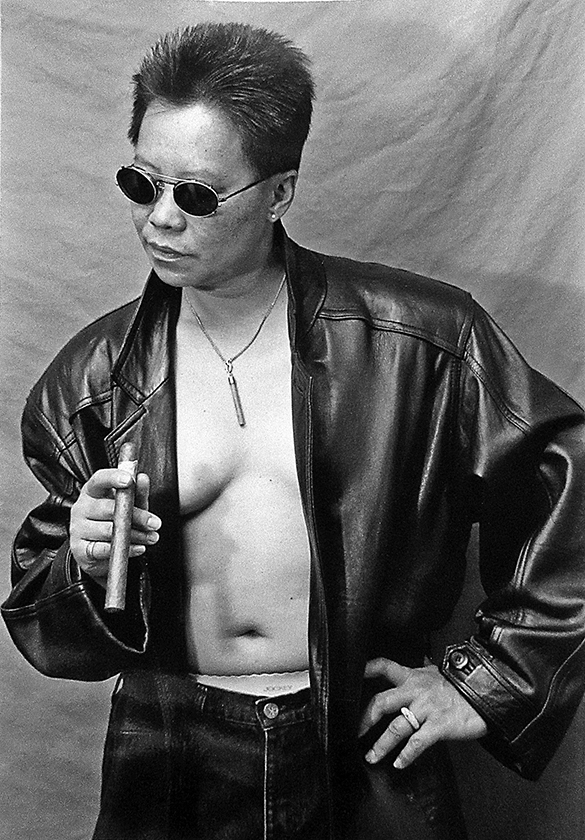 Kitty Tsui
2016 Phoenix Award Honoree
2016 HONOREE (Individual) – Kitty Tsui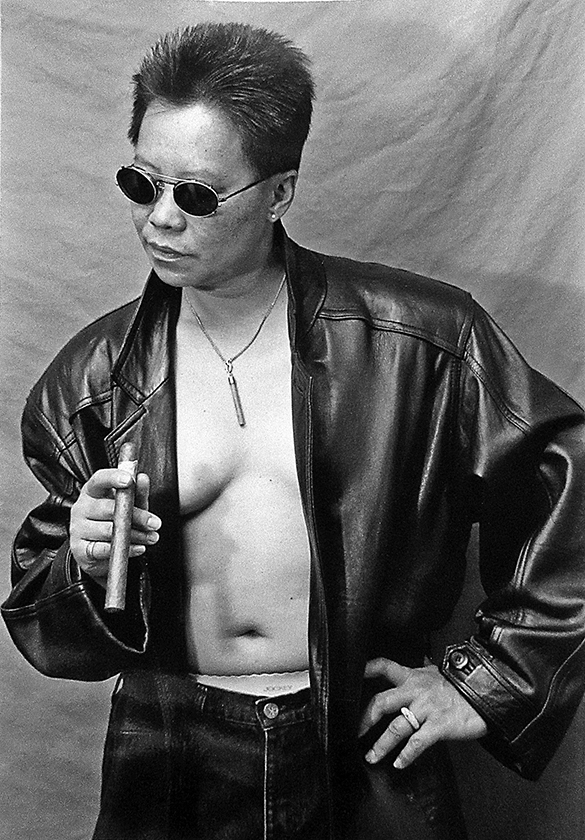 Congratulations to Kitty Tsui, Our 2016 Phoenix Award Honoree!
Kitty Tsui is the quintessential Renaissance woman: author, activist, artist, actor, athlete. Her 1983 groundbreaking WORDS OF A WOMAN WHO BREATHES FIRE was the first book by a Chinese American lesbian; her second BREATHLESS – EROTICA won the Firecracker Alternative Book Award; her third, SPARKS FLY was penned by her alter ego Eric Norton, a gay leatherman. Her writing has been collected in over 70 anthologies worldwide and been published in German, Japanese and Italian. She has written for magazines and newsweeklies including The Bay Guardian, San Francisco Sentinel, Bay Area Reporter, Lambda Book Report, Chicago Outlines and The Advocate. Midsummer Night's Press and Sinister Wisdom will reprint WORDS OF A WOMAN WHO BREATHES FIRE as a Sapphic Classic along with new poems from NICE CHINESE GIRLS DON'T in July, 2017.
Out since 1973, she was instrumental in the birth of the Asian Pacific Islander lesbian movement in San Francisco, an original member of the first Asian women's group, famous for ethnic dish potlucks, and a member of Asian Pacific Sisters. Editor of Phoenix Rising and New Phoenix Rising, she was co-­founder of the first Asian American women's performance group, Unbound Feet. She has been a keynote speaker at universities, community colleges and conferences; a panelist, a poet, a performer and a workshop presenter.
Tsui was one of the members of the Vida Gallery Collective. An artist who has done batik and boumaki, she has worked with Asian Women Artists at the Japantown Art & Media Workshop on exhibits including Impressions Expressions, an exhibition of silkscreen posters with poetry. She produced three silkscreens to poems by Willyce Kim, silkscreens numbered and signed by the artist. Two of her silkscreens Makai/First Light and Landscaping are part of the show "Feminists to Feministas: Women of Color in Prints & Posters", co­-curated by Amy Sueyoshi, at the GLBT History Museum through July 4.
In her thirties as an actor, she debuted at the Asian American Theater Company in Paper Angels, winning critical acclaim as Chin Moo, an old woman interned on Angel Island. In the Lilith Women's Theater's Exit the Maids, she was cast as an Asian maid with an accent who tells fortunes from wrinkles in hotel bed sheets. When Tsui spoke out against this stereotyped role, she was ostracized and ultimately fired before the company's European tour. She has been featured in four films including Framing Lesbian Fashion and Women of Gold.
At 38, Tsui won the gold medal at Gay Games III and the bronze medal at Gay Games II in women's physique. She was co-­president of Arcadia Bodybuilding Society (ABS) and co-producer/co-­director of Physique '87, the first gay and lesbian bodybuilding championship, a fundraiser for San Francisco athletes going to Gay Games III. Physique '87 won the 1988 Cable Car Award for Best Competition Event.
She is the first Asian American woman to be on the cover of the irreverent lesbian porn magazine ON OUR BACKS as well as the VILLAGE VOICE. She was also the first woman featured twice on the cover of ON OUR BACKS and voted Most Popular Cover Girl. A staunch lesbian feminist, she came out as a proud leather woman in 1988. Despite public criticism and boycotting of her books and readings, she struck out fearlessly in this sexual arena. She wrote Leathertalk: Top to Bottom, the first leather column in the Midwest, for Chicago Nightlines, gave workshops and presentations, and judged leather competition including International Ms. Leather. An icon in the LGBT community in the 1970s through the 1990s, she is the "no bullshit dyke" that many APLs who came of age in the nineties wanted to be.
Warning
: Invalid argument supplied for foreach() in
/home/www/apiqwtc.org/site/wp-content/plugins/tlp-team/lib/templates/single-team.php
on line
49