Congratulations to our 2020 APIQWTC scholarship awardees, Madhvi Trivedi-Pathak and Hana Kadoyama!
⚡Scholarship Awardees Online Celebration⚡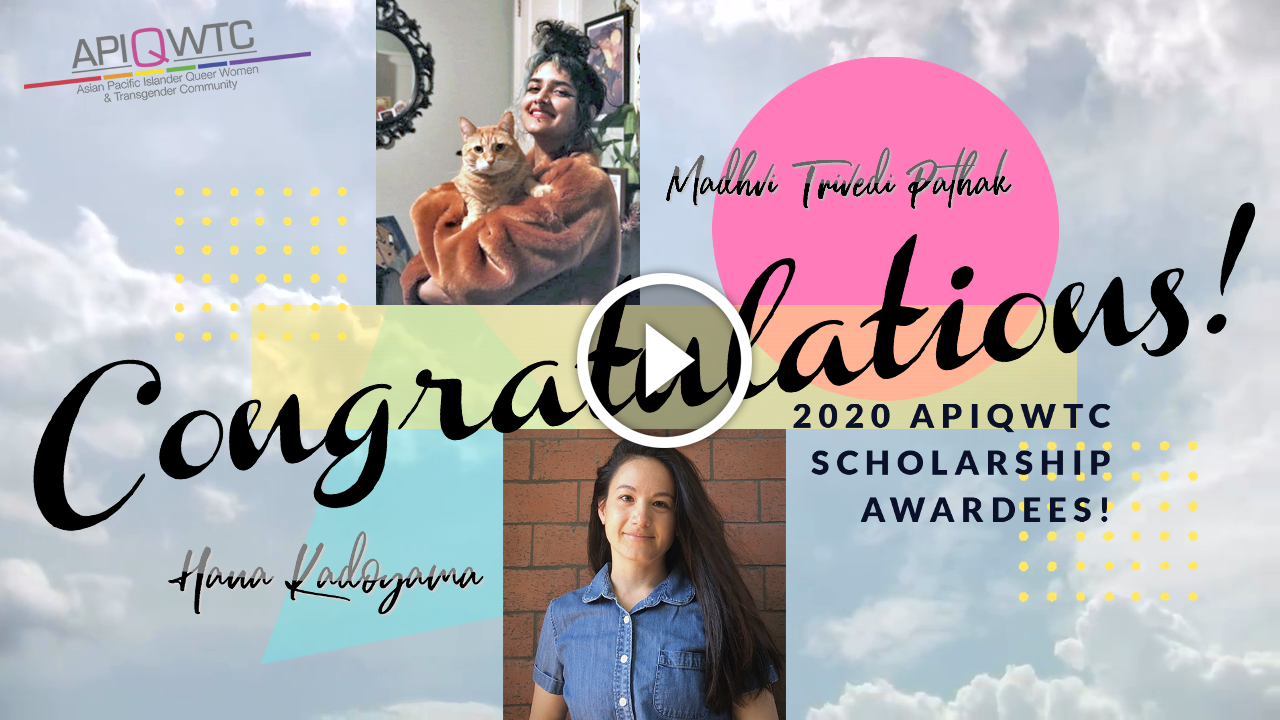 We have posted the same video with a more accessible player here:


Many of us have gathered virtually to celebrate and congratulate our awardees!
When: July 1, 2020 @ 7-7:30 pm (Recorded) – Watch video above
Donate: To continue our efforts to sustain the APIQWTC scholarship, please consider donating here: //apiqwtc.org/apiqwtc-scholarship-fund/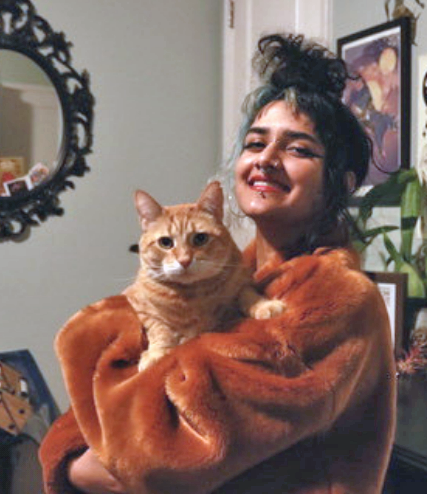 Madhvi Trivedi-Pathak (they/them) attends the California Institute of Integral Studies and is pursuing a Master's degree in Community Mental Health in the School of Professional Psychology and Health in Ohlone Territory/SF. They intend to sow seeds of decolonial healing as a future LMFT for QTGNCI communities of color and work within the intersections of dis/ability justice, access and supporting survivors of sexual violence. They have a background in grassroots community organizing, arts activism and youth advocacy. Much of their (un)learning and inspiration has been drawn from the organizing work of the Alliance of South Asians Taking Action (ASATA), San Francisco Women Against Rape (SFWAR), Third World Resistance (TWR), Equality Labs and Critical Resistance. They are currently on the advisory committee of Parivar — Our Queer and Trans South Asian Family — and are excited to bloom into being (again and again) alongside co-conspirators of collective liberation.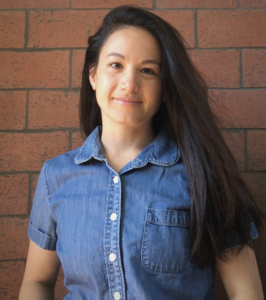 Hana Kadoyama (she/her, they/them) is a queer mixed Japanese American arts administrator, producer, activist, and library worker beginning San Jose State University's MLIS program this fall. As a QTAPI community member, Hana serves on APIQWTC's Banquet Committee and Big Circle Committee, participated in APIENC's Leadership Exchange program, and stage managed the Resilience Archives' Performing Visible Resilience annual program. As a library professional, they are a founding member of the Oakland Public Library's Gender Identity Awareness Task Force and a co-lead of OPL's Queer Family Pride celebration. A lifelong public library enthusiast, Hana is thrilled to continue a career in librarianship and hopes to make space for more queer and trans librarians of color to serve the community and build the future. Hana is deeply honored to be a scholarship recipient and sends immense gratitude to the donors, committee members, and community who make this opportunity possible each year.
Below are video recordings of the awardees sharing their thoughts.

2020 APIQWTC Scholarship Awardee – Madhvi Trivedi-Pathak
2020 APIQWTC Scholarship Awardee – Hana Kadoyama
Please
DONATE
to the Scholarship Fund today.
https://apiqwtc.org/apiqwtc-scholarship-fund/