APIQWTC Celebrates Year of the Snake
** Thanks everyone for a great Banquet!  See our Banquet photos on Facebook:  www.facebook.com/apiqwtc
APIQWTC would like to invite you to celebrate the lunar new year at our 26th Anniversary Spring Banquet!!! Come see old friends and make new ones. The food and performances are going to be fabulous!!!
Phoenix Award
Entertainment
Speed Dating
Silent Auction
Raffle Prize Drawings
And More!!
When & Where
Saturday, April 20, 2013
5:00pm to 11:00pm
| Time | Event Schedule |
| --- | --- |
| 5:00pm – 6:00pm | Registration & Socializing (come early – open seating!) |
| 6:00pm – 7:00pm | Dinner is served |
| 7:00pm – 9:30pm | Entertainment & Raffle Drawing |
| 9:30pm – 11:00pm | Speed Dating & On-Site Dancing |
|  After 11pm | ++ After-party at the White Horse Bar++ |
Come early – Open Seating
708 Franklin Street,
Oakland, CA [map]
(510) 663-9188
Wheelchair Accessible
Parking – On-street and at public parking garage (2 blocks away, enter on Franklin between 9th and 11th St)
Four blocks from BART 12th St./City Center Station
Sponsorship Levels
Sponsorship
We have a few sponsorship levels.
Be a Snake Supporter, Platinum, Gold, or Silver Sponsor! Gold and Platinum Sponsors will be recognized for your generous support in the banquet program under the "Thank You Sponsors" section. Of course, if you choose to be an anonymous sponsor, we would gladly honor your wish.
Level
Dollar Amount
Snake Supporter
$450 (reserved table for 10 adults)
Platinum Sponsor
$100 (one dinner and acknowledgement)
Gold Sponsor
$75   (one dinner and acknowledgement)
Silver Sponsor
$100 (two dinners)
Individuals
$38 postmarked by 4/8;
$45 after 4/8
Seniors/Students
$25 (Please present ID at the door)
Children
$15 (3-13 yrs old)FREE (younger than 3 yrs old)
Seniors/Students
$25 (Please present ID at the door)
Phoenix Award Honoree
Phoenix Award Honoree
Congratulations Crystal!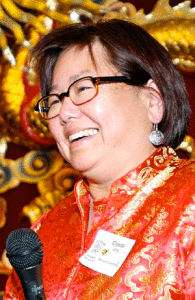 Crystal Jang is a 4th generation Chinese American and 3rd generation native San Franciscan. She is also the co-founder of longstanding community-based organizations, Asian Pacific Islander Queer Women & Transgender Community (APIQWTC), and Older Asian Sisters in Solidarity (OASIS).
Crystal came out in 1961 at the age of 13 and began organizing on API-LGBT issues in the 1970s, speaking on college campuses and participating in the first San Francisco Health Department trainings on Gay Issues. Over the past 40 years, she has contributed to and participated in many many movements and campaigns, including the Anti-War movement, Feminist movement and ERA campaign, I-Hotel organizing, and the Ethnic Studies Movement, to name only handful.  As San Francisco Unified School District's (SFUSD) first Middle School Coordinator for Sexual Minority Youth and Families, Crystal helped coordinate the 1st District Wide LGBT sensitivity trainings and the very first Teacher training on Transgender Issues for SFUSD. She has been married 3 times (legally and otherwise) to her long-time partner Sydney, and she is mom to 17-year old Cameron. (Photo: Jane Philomen Cleland)
APIQWTC Phoenix Award
The Phoenix Award is a very special part of each year's APIQWTC Lunar New Year Banquet.  It is our opportunity to honor and appreciate an individual who has made outstanding, sustained and pioneering contributions to the Asian Pacific Islander Queer Women and Transgender Community.  The Phoenix is a symbol of virtue and grace, of loyalty and justice, and of doing good deeds.  Our award publicly recognizes these accomplishments in our awardees as exhibited by their longtime service to the Community, the lasting impact of their work, and the challenging conditions they overcame.  Past recipients include Marion Abdullah, Doreena Wong, Dipti Ghosh, Trinity Ordona and Desiree Thomson, Helen Zia, Mad Lim, and Pam Louie.
Come celebrate Crystal with us at our 2013 Spring Lunar New Year Banquet! An awesome lineup of entertainment and community spirit awaits you!
Performance Lineup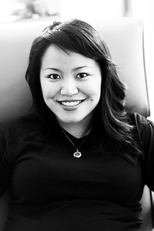 KAT EVASCO – EMCEE
If Margaret Cho and Ellen Degeneres conceived a lesbian love baby, she would have nothing on this hilarious Bay Area actor and stand-up comic. Kat Evasco is a proud lesbian Filipina American and co-created and co-produced the BAKLA SHOW I & II (2007, 2010), highlighting experiences of queer Filipinos. Kat competed in the 2010 San Francisco International Comedy Competition and has performed at venues including the Haha Cafe, San Jose Improv, the Purple Onion, Humboldt State University, Napa Valley Opera House, and the Mont Blue Casino. Since January 2011, Kat has been developing her comedic, autobiographical one-woman show titled Mommy Queerest, which focuses on her relationship with her recently outed lesbian mother. After a successful workshop run in December 2011, Kat was invited by the Asian American Studies Department to do a workshop performance at UC Irvine in March 2013. Mommy Queerest is scheduled to premier in the Fall 2013, embarking on her first national tour. Kat holds a BA in Asian American Studies from San Francisco State University and currently serves as Managing Director of Guerrilla Rep and as the Production Associate at Youth Speaks Inc. katevasco.com
---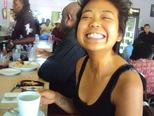 ERIKA PALLASIGUE – EMCEE
Erika likes to tell stories. She wrote/produced/directed her firstmusical, The Little Teapot, Short and Stout, at the age of six, and has been writing/producing/directing ever since. She has shared herself with Maganda Magazine, UC Berkeley, Pilipino Cultural Night, Theatre Rice, the Asian American Theater Company, Asian Pacific Islander Equailty and anywhere people will listen to her. She is a 1.5 generation Pilipino American, a Snake-Aries, and a Settler of Catan. She currently works at Eastwind Books of Berkeley, drawing inspiration from other writers, and Nature's Express, drawing inspiration from delicious vegan food. Erika resides in Berkeley with her Snake-Aries girlfriend where they work on film projects together.
---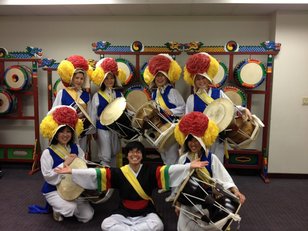 JAMAESORI
Jamaesori is a collective of women and transgender people of Korean descent who use traditional Korean drumming to support social justice movements. They are a diverse and intergenerational group of Korean Americans, including Korean adoptees, mixed-race Koreans and Korean nationals, queer and straight, community activists and artists. Jamaesori uses Pilbong style Pungmul, a participatory folk art tradition, to coalesce around the expression of communal hopes and to overcome sorrow and hardship. Since being founded in 1991, Jamaesori has taken inspiration from the spirit of Pungmul and contributed to the vitality of our community by participating in numerous events, celebrations and protests. They play to recognize our culture, honor our history and to rally in shaping our future.
Jamaesori = Rana Cho / Hyejin Shim / Skim / Yeri Shon / Annie Kim / Lindsey Adams
---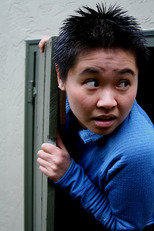 THAO P. NGUYEN
Thao P. Nguyen is a proud first-generation Vietnamese American and has been writing and performing solo shows since she joined the Solor Performance Workshop in 2007. She has been featured as a closing act at the San Francisco Theater Festival for four years running (2009-2012). In August 2012, Nguyen brought her full-length one-women comedy, Fortunate Daughter, to the New York International Fringe Festival, where she garnered rave reviews and sold out shows. Fortunate Daughter returned to San Francisco in October 2012, playing at Stage Werx Underground Theatre in a completely sold-out run. Thao is also the Program Coordinator at the San Francisco Asian Pacific Islander Cultural Center and an instructor in the Communication Studies Department at San Francisco State University. www.thaosolo.com
---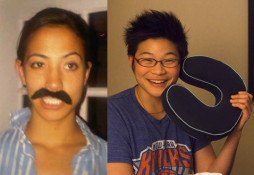 SATAN JR.
Mandy Hu and Paloma Wu. WuHu!! We are 75% first-generation Asian-American, 100% queer, and 200% awesome. Also 100% lawyers. Experimental folk from experimental folk.
---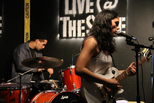 LITTLE SISTER
Hailing from the East Bay's Tri-city Area, Little Sister is a guitar/drums two-piece founded in the winter of 2011 by Erica Nalani and Nada Diaz. Their music draws from an amalgam of influences, effectively exploring the intersections of folk, punk, bossa nova, blues, and rock n' roll. In their short time together, Little Sister has played many shows throughout the Oakland/SF Bay Area and has been featured on KPFA's Apex Express and KZSU Stanford's Wednesday Night Live.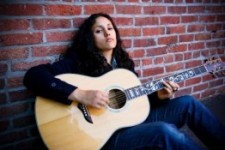 Erica Nalani is a musician/songwriter actively performing in venues throughout California and Guam since 2004.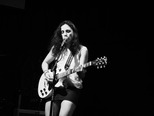 Nada Diaz has been drumming for over 12 years in the Bay Area's brown/international punk scene with bands like La Grita and the Younger Lovers. His music has taken him as deep as the Tuba City Navajo reservation, and as far as Lexington, KY. facebook.com/littlesisterworld
---
CLUB DRAMA: OFFICIAL BANQUET AFTER-PARTY AT THE WHITE HORSE!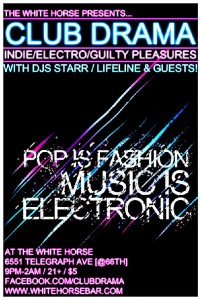 The party continues at the official banquet after-party!
Club Drama (Awarded Best DJ Night in the East Bay Express, 2011 Readers Polls!) is your place to dance to the best Indie/Electro/Guilty Pleasure Dance Remixes & MORE at the legendary White Horse Bar in Oakland!
White Horse Bar was voted Best LGBTQ Hangout and Best Gay Bar in the Oakland Magazine 2012 Readers Polls!
Come with an APIQWTC card and receive a discounted door-entry fee of $3. Discount passes will be handed out at the banquet. $5 entry without pass.
The White Horse Bar is located at 6551 Telegraph Avenue in Oakland. ADA-Accessible.
Menu
Menu
(Anticipated menu – subject to change)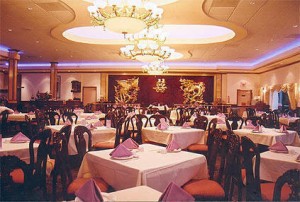 (V)=Vegetarian
Appetizer Plate (V)
Snowpea/Bamboo Soup (V)

Honey Walnut Prawns

Yin-Yang Vegetables (V)
Salt & Pepper Crab
Tofu/Bok Choy/Mushrooms (V)
Peking Spareribs
Roast Chicken
Yang Chow Fried Rice (V)
Dessert
Beverages will available at the Cash Bar
Silent Auction & Raffles
Donate Products or Services as Prizes
Advertise your business, products or unique services by donating them to our Banquet raffle or silent auction! Support us and gain first-hand exposure to our unique community. For more info, contact Tracy Nguyen at .
---
Silent Auction & Raffle
The Banquet is a memorable annual event whose proceeds support our Scholarship Fund (winners announced at the Banquet!), APIQWTC activities throughout the year, and this year's benefitting organization, Asian Women's Shelter.
We invite you to take part in our fundraising Silent Auction & Raffle — take home these great prizes!
Videos from WOLFE VIDEO
Gift Certificates For:
Leisure/Activities/Clothing:
SPORTS BASEMENT * BERKELEY REP * EXPRESS * KABUKI HOT SPRINGS * OAKLAND ICE CENTER * LIBERATION INK * CLEANWELL * FRAMELINE PATRON MEMBERSHIP (LGBT Film Fest) * MICHAEL BRUNO LUGGAGE * JEWELRY BY CAROLINE YIM * BART CLIPPER * LGBT HISTORICAL MUSEUM
Dining:
ARIZMENDI * BI-RITE * HARVEY'S * LA FARINE * IKE'S SANDWICHES * MAU VIET KITCHEN * NATURE'S EXPRESS
Health / Wellness:
HONEYBEE ACUPUNCTURE * PERFECT WISDOM ACUPUNCTURE & HERBS * SRINIKA HEALING
More!
Photo Sessions from JOLEI PHOTOGRAPHY * Artwork by Mary Luong * Succulent Plants by Amy Sueyoshi * Grammy Nominee CDs
These are just SOME of our great prizes! Bring your checkbook and bid to support APIQWTC, it's fun and rewarding!
Scholarship Awardees
APIQWTC Scholarship
A portion of Banquet proceeds goes to the APIQWTC Scholarship fund to support queer API women and transgender people in their pursuit of technical/professional training or higher education. The scholarship aims to recognize active community members and encourage future leaders. The scholarship fund is strictly segregated from the APIQWTC general operating fund. For more info, contact Amy Sueyoshi at .
Donate to the scholarship fund with your reservations today! For Donations to APIQWTC Scholarship Fund, please make you check payable to "API Scholarship". Thank you.
---
Congratulations to our two APIQWTC scholarship awardees Alyssa Lerner and Vanessa Coe! They were selected from a highly competitive pool of applicants. Both will be in attendance at the banquet. Please say hello and wish them well on their endeavors. THANKS to all of you, for your donations and your participation in the silent auction to keep this scholarship program running. To learn more about Alyssa and Vanessa see below. Alyssa Lerner is a Filipina and Jewish queer womyn in her third year as an undergraduate student at the University of California at Berkeley. She is majoring in Ethnic Studies and minoring in Dance and Performance Studies. Alyssa has been interning at Congresswoman Barbara Lee's office in Oakland on projects addressing housing and homelessness. She was a founding member of the Labor Justice Project, a student organization dedicated to workers' rights struggles and economic justice which has campaigned for Alta Gracia and the Coalition of Immokalee Workers. She is currently a Director and Choreographer for Thrive Dance Company. Alyssa is interested in how dance can be a site of resistance as well colonization. She believes in the transformative power of dance in marginalized communities and hopes to open a donation based, non-profit dance studio that offers a safe space for queer youth to grapple with challenging identities through movement rather than words.
Vanessa Coe is the Lead Organizer at API Equality – Northern California an organization dedicated to mobilizing API community members to effectively advocate for LGBTQ rights in their own communities. She has a BA from University of California at Berkeley, an AA from Laney College, and will be matriculating into the Master's in Social Work program at University of California at Berkeley in fall 2013. As a teenaged queer Asian woman, Vanessa started the Gay Straight Alliance at her high school and interned at LYRIC. As an undergraduate she volunteered as an electoral organizer mobilizing hundreds of people to halt the passage of propositions 6 and 9, two proposals aimed at funneling more funding into the prison industrial complex and disenfranchising communities of color. Vanessa also served as the Executive Director of the Multicultural Resource Center at her university. After graduating, she worked as a labor organizer on the Justice for NBC Workers campaign, fighting to win back stolen wages for Chinese immigrant workers. For API Equality she initiated an internship program specifically tailored to politicize and support young queer Asian Pacific Islanders. As a social worker she hopes to provide accessible and culturally competent care to low-income communities of color and queer and transgender people.
After Party
After Party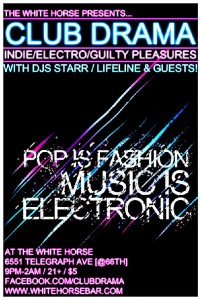 Club Drama at The White Horse Bar
Club Drama (Awarded Best DJ Night in the East Bay Express, 2011 Readers Polls!) is your place to dance to the best Indie/Electro/Guilty Pleasure Dance Remixes & MORE at the legendary White Horse Bar in Oakland!
White Horse Bar was voted Best LGBTQ Hangout and Best Gay Bar in the Oakland Magazine 2012 Readers Polls!
Come with an APIQWTC card and receive a discounted door-entry fee of $3. Discount passes will be handed out at the banquet. $5 entry without pass.
Party begins right after the banquet!
Let's take over the joint and party down!
The White Horse Bar is located at:
6551 Telegraph Avenue (by 65th, near Alcatraz)
Oakland, CA 94609 [map]
(510) 652-3820
ADA-Accessible.