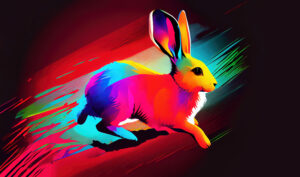 APIQWTC's annual Lunar New Year Banquet is back!
We only have 150 seats, so buy your tickets NOW!
Tickets: https://www.eventbrite.com/e/apiqwtc-banquet-2023-tickets-572017518797
Date and time: Sat, Apr 15, 2023, 5:00 PM PDT
Location: Peony Seafood Restaurant – 388 9th Street #STE 288, Oakland, CA 94607
Parking: Street parking is available; $3/hour Pacific Renaissance Plaza Parking Garage
About this event
Come mingle with API queer and trans folks, make new friends, reconnect with old ones, and perhaps meet the love(s) of your life!
APIQWTC is a fun, welcoming, multi-generational group of Asian & Pacific islander queer women and transgender people in the Bay Area, who are building community together. We are the legacy of queer A&PI activism, stemming from earlier-founded organizations going back to 1987. We are an all-volunteer organization.
This year, we are doing a "Back to Basics" banquet after three years of no banquet due to COVID-19. We are excited to be back in community with each other with a focus on food and a good time!
DOORS OPEN AT 5PM and dinner is served at 6pm- seats are first come first serve!
The menu is as follows:
錦繡大拚盤 B.B.Q Assortment Platter
蜜桃明蝦球 Honey Walnut Prawns
紅燒豆腐 Braised Tofu
海鮮魚肚羹 Seafood Fish Maw Soup
鮮果咕嚕肉 Sweet & Sour Pork
蠔皇百靈菇時蔬 Mustard Green with Seasonal Vegetable Topping
茶皇龍江雞 House Special Soy Sauce Chicken
十八罗汉斋 Buddhist Style Vegetable Stew
絲苗白飯 Steamed Rice
美點雙輝 Dessert
If you would like to volunteer, or have any questions about the event, please contact Marika Buchholz at
DONATE to the APIQWTC scholarship fund here! The APIQWTC scholarship supports queer API women and transgender people in their pursuit of technical/professional training or higher education. The Scholarship Committee hopes to recognize those who are active in the community and encourage future leaders.
Please
DONATE
to the Scholarship Fund today.
https://apiqwtc.org/apiqwtc-scholarship-fund/
Frequently asked questions
What is your COVID-19 vaccination policy?

You will be asked to confirm on Eventbrite during ticket purchase that all attendees in your party are fully vaccinated (at least 2 doses + 1 booster) for COVID-19.
What is your COVID-19 testing policy?

You will be asked to confirm on Eventbrite during ticket purchase that all attendees in your party will take an at-home test the day of the event prior to arrival. We also recommend a PCR test 2-3 days in advance if possible.We may have limited testing kits at the door, but this is not a guarantee.
What is your COVID-19 masking policy?

We are requiring that all banquet attendees wear a mask when not eating or drinking.
What dietary restrictions will be accommodated?

There will be an array of dishes served, with vegetarian and vegan options. See the menu in the description above.
What else about accessibility should I know?

The venue is located 2.5 blocks from 12th St / Oakland BART. There is an elevator to get to the second floor and seating arrangements can accommodate wheelchairs, walkers, etc. There will be a gender neutral bathroom.
What is the refund policy?

All sales are non-refundable. In the event is canceled or postponed due to extenuating circumstances, all attendees will receive a refund.