CALL FOR APPLICATIONS
APIQWTC SCHOLARSHIP
DEADLINE: February 14, 2023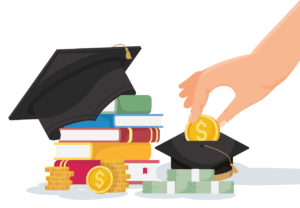 AWARD OVERVIEW
APIQWTC (Asian and Pacific Islander Queer Women and Transgender Community) is a fun, welcoming, multi-generational group of Asian & Pacific Islander queer women and transgender people in the Bay Area who are building community together. We are the legacy of API queer activism, stemming from earlier-founded organizations going back to 1987. APIQWTC is a wholly volunteer-based organization that provides opportunities for API queer women and transgender people to socialize, network, build community, engage in inter-generational organizing, and increase community visibility.
The APIQWTC Scholarship was founded to uplift current (or future) API queer and trans community leaders. We will be awarding scholarships of $3,000 each to two Asian/Pacific Islander lesbian, bisexual, or queer women or transgender individuals pursuing technical, professional, or trades certification or other tuition-based learning.
AWARD CRITERIA
Current students in a U.S.-based, non-profit certificate or degree-granting program as well as high school seniors and other future students about to enter into a certificate or degree-granting program in Summer 2023 or Fall 2023 and have not received the APIQWTC Scholarship in the past five years are eligible to apply. Applicants should demonstrate professional commitment as well as community involvement.
APPLICANT REQUIREMENTS
Please submit an electronic copy of the following to the email address below:
A one-page cover letter (300 words or less) describing why you are interested in applying for this scholarship
Resume
Portfolio of your work if relevant to your training or educational pursuits
In two double-spaced pages or less, respond to the following questions:

How has your cultural heritage, sexual orientation, and/or gender identity influenced your life and decision to pursue your certification, training, or degree?
APIQWTC values API queer community and visibility. What are your current activities that align with these values?
What are your future goals and planned community involvement, either through your career or otherwise?
Describe any ties you may have to the San Francisco Bay Area. (Please note a connection to the SF Bay Area is not required.)

One to two letters of recommendation:

Letter(s) of recommendations should come from an instructor, employer, academic counselor, coach, community leader, or any other individual not related to you who is familiar with your personal or leadership qualities.
Letter(s) of recommendation MUST be emailed directly from the author's email address.
Please send an official transcript either as:
A secure, digitally signed electronic transcript file from your current or last school.
Or, if your school cannot send an official electronic transcript, then please mail your official, sealed transcript to the address below.
Email the cover letter, resume, and two-page response no later than 11:59 pm Pacific time, February 14, 2023 to: .
Letters of recommendation must be emailed by the letter's author no later than 11:59 pm Pacific time, February 14, 2023 to: .
If you must mail your official, sealed transcript, it must be postmarked by or before February 14, 2023 and sent to:
Joanne Park
2000 Hearst Ave., #205
Berkeley, CA 94709
Feel free to direct any questions to .
The selection committee reserves the right not to award any scholarships if an appropriate applicant cannot be identified.
Please
DONATE
to the Scholarship Fund today.
https://apiqwtc.org/apiqwtc-scholarship-fund/