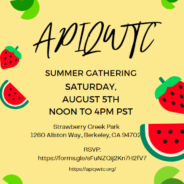 SATURDAY, AUGUST 5TH NOON TO 4PM PST Location: Strawberry Creek Park 1260 Allston Way., Berkeley, CA 94702 ACCESS: The overall park, picnic tables, and bathrooms are wheelchair accessible. We will do our best to meet access needs shared with us on this RSVP form before Saturday, July 28. PUBLIC TRANSIT: The park is near the North Berkeley BART Station and AC Transit Lines. We will be offering carpool rides as well. From Summer Gathering 2023. Posted by APIQWTC – Asian Pacific Islander Queer Women & Transgender Community on 8/07/2023 (24 items) Generated by Facebook Photo Fetcher...
read more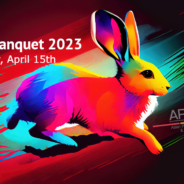 APIQWTC's annual Lunar New Year Banquet is back! We only have 150 seats, so buy your tickets NOW! Tickets: https://www.eventbrite.com/e/apiqwtc-banquet-2023-tickets-572017518797 Date and time: Sat, Apr 15, 2023, 5:00 PM PDT Location: Peony Seafood Restaurant – 388 9th Street #STE 288, Oakland, CA 94607 Parking: Street parking is available; $3/hour Pacific Renaissance Plaza Parking Garage About this event Come mingle with API queer and trans folks, make new friends, reconnect with old ones, and perhaps meet the love(s) of your life! APIQWTC is a fun, welcoming, multi-generational group of Asian &...
read more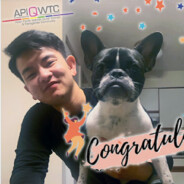 The APIQWTC Scholarship Committee is proud to announce the 2021 Scholarship Recipients:
Thao Nguyen and Anna Schneider
Thanks to those who joined us virtually to celebrate on 6/30/21 [Watch Video]
read more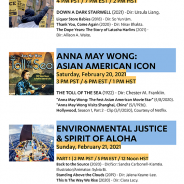 APIQWTC is a Community Partner for this 2-weekend film festival. UCLA Asian American Studies Center 2021 Film Festival (Presented by UCLA Asian American Studies Center and UCLA Film & Television Archive). Films Festival Schedule WEEKEND 1: February 19-21, 2021 WEEKEND 2: February 26-28, 2021 More info, please visit:  UCLA AASC 2021 Film Festival | AASC All programs are free, but require RSVP. All programs are free, but require RSVP. All of the RSVP links are on this website. Weekend 1 Complexities of Race Friday, February 19, 2021 4 PM PST / 7 PM EST / 2 PM HST DOWN A DARK STAIRWELL (2021) -Dir: Ursula Liang....
read more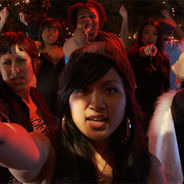 Exciting news!!! As a Community Partner, APIQWTC invites you to partake and watch this LGBTQ+ program online: VISIONS OF FIRE:  LGBTQ+ VOICES, UCLA Asian American Studies Center 2021 Film Festival Saturday, 2/27 at 3pm PST Let's show our support for queer filmmakers. Thanks to those who have joined us to watch screenings. All programs in this festival are free, and RSVP is required. More info about other films in the film festival: http://www.aasc.ucla.edu/filmfest/2021 For more information: For more information: https://www.cinema.ucla.edu/events/2021/02/27/visions-of-fire-lgbtq-voices See below for a quick...
read more
The APIQWTC Scholarship Committee is proud to announce the 2020 Scholarship Recipients:
Madhvi Trivedi-Pathak and Hana Kadoyama
Many of us have gathered on 7/1/2020 virtually to celebrate and congratulate our awardees!
Click Here and watch the recording of our 🏳️‍🌈 celebration!
read more
For over 30 years, we've celebrated our community together at our annual lunar new year banquet. This year, the APIQWTC leadership committee (known as the "Big Circle Committee") has chosen to pause, and make 2020 a gap year for the banquet.
read more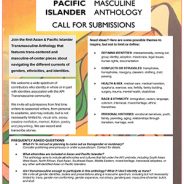 Come to the 12th Annual QACON (Queer and Asian Conference) May 3-5, 2019 @ UC Berkeley
Join This Workshop: API Transmasculine Anthology | Join the Rice Bowl: Telling our Stories & Creating Our Art
1:50pm – 3:05pm at 109 Dwinelle Hall (Saturday, 5/4/19)
read more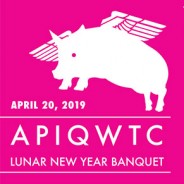 Celebrate with us at the APIQWTC 32nd Annual Banquet
Evening of Saturday
Date: April 20, 2019
Location: Ed Roberts Campus
(BART & Parking-Friendly)
read more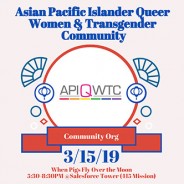 A community resource fair with QTAPI organizations tabling in the lobby, performances and showcases of community talent and stories in the theatre, a conference room for breakout sessions and meetups, and a history exhibit featuring some of earliest QTAPI organizers.
read more